Citrix offers up easy to use Windows service optimised for mobile users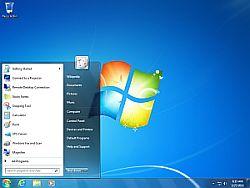 Citrix has introduced a new cloud service for providing hosted Windows apps and desktops, hoping to make life easier for providers and offering a better experience for end users. With the release of the Cloud Provider Pack, Citrix Service Providers (CSPs) will soon be able to cheaply and easily run 'Windows as a Service' hosting
Citrix has introduced a new cloud service for providing hosted Windows apps and desktops, hoping to make life easier for providers and offering a better experience for end users.
With the release of the Cloud Provider Pack, Citrix Service Providers (CSPs) will soon be able to cheaply and easily run 'Windows as a Service' hosting for mobile devices.  The new offering will involve automated technology in order to group together apps into a single desktop for customers, dealing with design, configuration and keeping an eye on lifecycle maintenance.
With greater automation in the set up of hosting Citrix reckons this should make life a good deal easier for cloud providers, as well as being a way to reduce costs.
The firm claims that integration personal apps alongside private business cloud apps will be done seamlessly, all on the one desktop, combining personal, private and public cloud components.
According to Citrix, a lot of thought has gone in to ensuring that Windows desktops run well on mobile devices, which are becoming ever more popular in the workplace.    Microsoft plans to address this problem with Windows 8, but this should help on previous incarnations of the operating system.
The Cloud Provider Pack will be available at the end of March, exclusively to certified CSPs.
Read also :