IT education hardware sector sees growth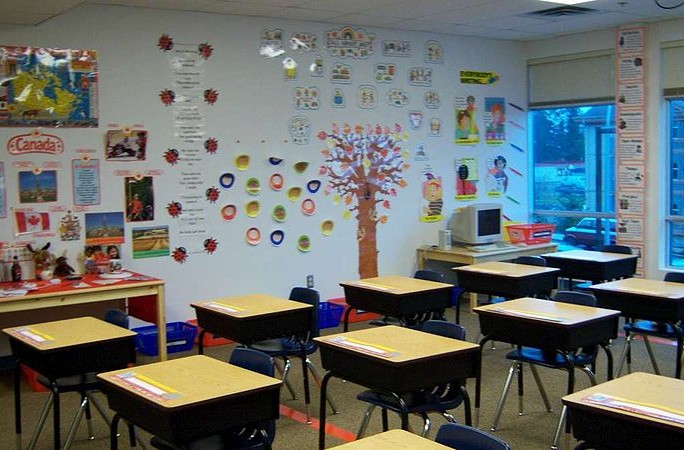 Netbooks, notebooks and tablets driving the rise
The rise of tablet, netbook and notebook use in schools has had a positive impact on the IT hardware in education market, analysts have said.
According to a report by Futuresource Consulting, worldwide spend on IT hardware in education was $9.5 billion in 2011, an 11 percent increase from 2010, despite the global economic slowdown. It said that this market would continue to rise with current figures doubled by 2015.
Colin Messenger, senior consultant at Futuresource Consulting, said that as a result of this, "the education sector was now emerging as a key vertical in the B2B arena."
Tablets, netbooks and notebooks played a huge part in the rise with Futuresource claiming that many governments had begun to use these in their focus of one-to-one learning programmes. This is where each pupil has access to their own mobile computing device.
"With nearly 1.4 billion enrolled students and teachers across the world this represents a significant opportunity for vendors," the company said.
And there's also more growth predicted in this area with the company claiming that by 2015, mobile PC sales will increase three-fold.
Despite the notebook cited as the main growth device for the last five years and accounting for more than 50 percent of last year's market value, tablets could give this technology a run for its money with many countries beginning to use these for nationwide projects.
The US market is also expected to see major growth in tablet sales, from around 200,000 in 2011, up to 2 million in 2015, with Futuresource claiming that the uptake will be driven in part by the Apple announcement of iBooks 2 – the eTextbook platform – as this provides content producers with an easier route to market.
When it comes to the classroom display category, Interactive Whiteboards (IWBs) were claimed by the company to" have long dominated the market, with few affordable competing alternatives available to challenge their position."
However,  recently, the pattern seems to have shifted with IWB products coming under increasing pressure from new display products and suppliers.
According to the company, this pressure is further compounded by governments and educators increasingly searching for open source software platforms, one that has been avoided in the past by IWB vendors looking to make money through licensing.
One competitor in this market is interactive projectors, which according to Futuresource, have seen strong early adoption as a result of entry level positioning and pricing.
Interactive projection vendors are also said to be forming valuable relationships with education software vendors, which is a critical part of an interactive project and an area in which IWB vendors have held a position of strength for a long time.
And things don't get much easier for suppliers, with many competing to get a piece of the action and a wide variety targeting different elements of the education market.
Up until now AV product providers, IT infrastructure and one to one learning providers have operated separately.
However as a result of end users seeking to unify their digital learning structures and strategies,  suppliers  have now been forced to develop integrated programs, greater product choice and a wider, more inclusive approach to channel and reseller relationships.
Read also :