Computex almost opens, vendors strut their stuff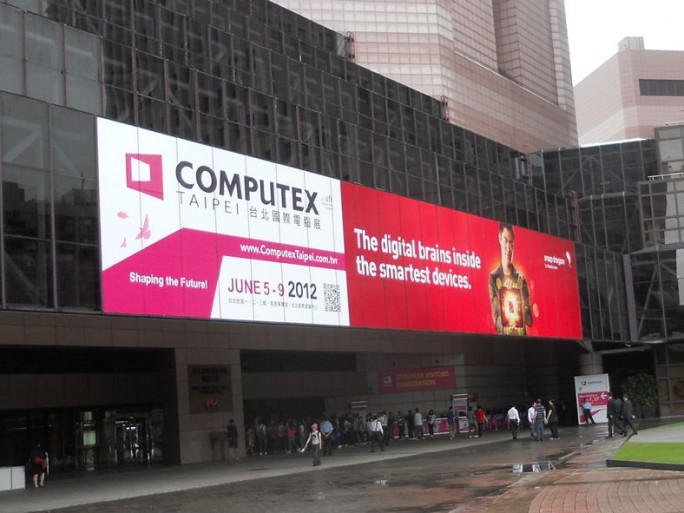 Windows 8 for ARM chips appears
They haven't finished building the booths yet for Computex 2012 in Taiwan, which opens formally tomorrow, but already the rumour mills are rolling, some stuff has been spotted and one or two press conferences underway.
Intel has a design win in the UK with Orange rolling out a phone later this week, but that's already happened in India and China – hardly insignifant markets for the chip giant. And when you switch on the phone, the Intel Inside logo sparks up – who'd have thought it?
A wall of silence has descended on a bitter row between Taiwanese giants Asustek and Gigabyte. Insiders tell us that the latter felt that the former had "besmirched" its reputation and "smeared" it over a small matter of a Via USB 3.0 hub. However, legal confrontation was avoided after the bosses at both companies agreed to sort things out between themselves.
Asus unveiled its Ultrabook today and also showed off a tablet running on an ARM chip but you couldn't try it out.
That sounds like bad news for Intel, but it ain't necessarily so – Windows 8 for ARM devices won't appear until three months after Windows 8 makes its appearance.
Re-assuringly, for Intel, senior executives have been spotted using Acer Ultrabooks – that's surely a win-win for Intel over ARM too? Intel will launch a new processor tomorrow, AMD will launch its latest Trinity processor, and Microsoft will roll out more Windows 8 stuff, to no-ones real surprise. MSI and Elite will introduce Ultrabooks this week.
Intel had more stuff to say this morning about Thunderbolt – Thunderbirds are go, it appears. More on that later…
Read also :