Big data reaching tipping point, but companies worried about skills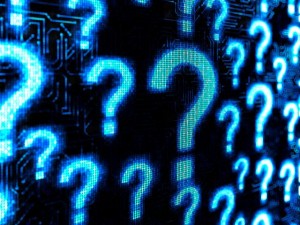 Survey shows that organisations are increasingly investing in data analytics, but concerns persist over bridging the skills gap
Investments in big data are paying off, according to a survey, but there are plenty of challenges ahead as companies lack skills to create real value from data.
A survey of 569 C-level execs showed that while steps are being made to harness the potential of big data, there is a lot more that needs to be done to ensure that real value is obtained from the information.
The survey, by technology services firm Avanade, shows that the of the execs asked, 75 percent are expecting to invest in big data in the next 12 months.  Apparently big data is becoming an increasing priority for top level staff, and has finally reached a "tipping point" for business use, according to the report.
For example, 91 percent say that they are already using  data analytics tools, mostly for data storage, and mostly on premises rather than in the cloud.  57 percent are seeing more and more technologies becoming available for analysing big data as they look to increase investment and expand data management throughout their organisation.
One of the problems with big data analytics lies in a lack of relevant skills.  Of those with access to data analysts, a vast majority of 88 percent have managed to turn data into revenue.   For those without data analysis experts however this figure drops to just 44 percent.
Overall, 85 percent of respondents feel that obstacles remain in managing and analysing data, and a substantial 63 percent believe that more investment needs to be made into skills needed to turn raw data into real business insights.
As Informatica put it to us recently, the process of turning big data from an 'art' into a 'science' is still ongoing, and the lack of relevant skills means that customers are sometimes being forced to stump up money to big vendors which have the knowledge.  This is conspiring to slow down the rate with which firms utilise big data, ChannelBiz UK heard.
Other problems also exist such as the growing trends in mobile working, cloud computing and social networking causing companies to rethink data management strategies.
There is currently little being done to analyse mobile data, for example, with just 24 percent using such tools, and only 11 percent looking to increase investment over the next 12 months.
Overall though the survey shows that while company bosses are now in tune to the possibilities of big data, there is some distance to go before the full benefits can be realised.
Read also :