BYOD is either a channel opportunity or disruptive hype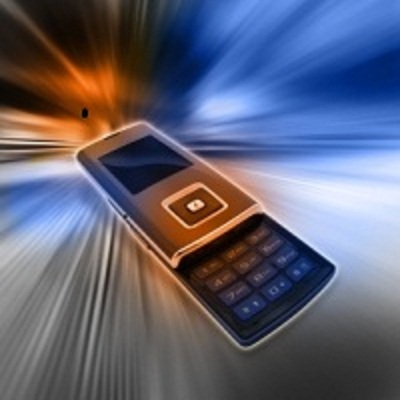 BYOD has been a buzz term for a while, but the channel may have to adapt to some changes
WIth an increase in the amount of services aimed at enabling BYOD, it is often difficult to differentiate between the hype and the real, immediate opportunity for the channel.
Big vendors have have been throwing their weight behind BYOD services recently and a range of technologies, which are being delivered through channel resellers and service providers.
Clearly with the boom in mobile devices, employees want more and more to take their own laptop to work or use their own smartphone, and business leaders, and indeed channel players, are in many cases working out how to react.
While much discussion and research centres around the need for immediate action, whether there is actually a pressing desire from business is not always clear. Far from it.
A recent study from Equanet showed that only one in seven businesses actually have a BYOD policy in place currently for example, though it highlighted there are many employees already using devices for email and so forth.
However many vendors believe that BYOD presents an immediate opportunity both for themselves and for the channel.
BYOD approaching 'critical mass'
VMware, with its View desktop virtualisation service, is one of the firms aiming to capitalise on the BYOD movement.
Brian Gammage, Chief Market Technologist, End-User Computing, VMware told ChannelBiz that BYOD-related services present one of the highest growth opportunities for the firm going forward.
"It [the BYOD trend] is real," he says. "There is certainly a lot of demand. We have really seen desktop virtualisation take off over the past few years."
He says that while the trend is new, it presents an opportunity now, and not just further down the road
"I would say that it is in late adolescence. On the phone side it is approaching critical mass."
As a near channel only organisation this will have knock on benefits.
"The channel are the front end, so if you are a SMB customer you don't talk to vendors, you talk your local reseller."
Other vendors believe that, while there is a desire from employees to buy their own laptops, tablets and smartphones, widespread adoption of BYOD is not here yet anyway.
Toshiba's UK&I B2B channel chief Neil Bramley recently told ChannelBiz that while the firm has made some moves into BYOD with its Smart Client software services, it is not anticipating large scale adoption straight away.
"We are yet to see any substantial rollouts of a bring your own device approach," he told us, "but we are are very conscious that it is there as a consideration for the future, and we are very conscious that as a vendor we are able to provide the solutions that meet that demand."
"It is an area of development which could be quite substantial, but it is yet to be proven in a meaningful way in terms of size and significance."
Clearly concerns about security persist, although many vendors will argue that the security risks of NOT having a policy in place are more severe, with employees accessing information on unprotected devices.
Channel opportunity and challenge
According to Quocirca analsyt Clive Longbottom there is no escaping BYOD.
"BYOD is definitely happening, and trying to stop it is impossible," Longbottom told ChannelBiz.
"Organisations have to be ready to embrace it, and therefore need the right information and tools for this to happen."
This is up to the channel to deliver and, Longbottom believes that there are plenty of opportunities in providing BYOD related services to customers.
"This needs tools for creating applications that are mobile capable, as well as the use of virtualisation within the data centre so that applications and desktops can be served up successfully as full-function systems to an access device.
However there are areas where the channel could see business evaporate.
Hardware sales disruption
Hardware sales for example are likely to be disrupted in some cases as sales may no longer go through traditional corporate sales routes, Longbottom says.
Indeed recent research from a study by ARCchart highlighted that by 2016 the smartphone industry in general could potentially lose out on $40 billion of sales revenues.
"The hardware side is more of a problem.  If it is bring YOUR own device, then the channel will not be able to fulfil that."
According to Context analyst Mathias Knöfel there is a potential that the disruption to sales cycles that will occur by employees purchasing their own devices could cause headaches too.
"The opportunity for the channel is that you might have more sales initially through retailers, rather than corporate resellers,"
"The challenge is that the renewal cycle becomes more obscure.  If a company regularly says after three years that hardware will be replaced, the employee might not be willing to get a new product, as they might get another year or two out of the device."
Conversely early adopters who are more keen to buy the newest product could also cause throw cycles out of whack.
Knöfel says that it is quite easy for the channel and vendors to incorporate the three year renewal into their own sales cycle, but by employees dropping out of the cycle channel visibility could be affected.
"If you let people bring their own devices you lose that overview of anticipation.  It becomes more unpredictable to see when people are going to renew their PCs."
Ultimately though it seems that the adoption of BYOD policies in the workplace, and subsequently the need for the channel to help provide this, is a matter of when and to what extent, and not if, it will have any impact at all.
Read also :