Board directors ignore recession, prioritise IT investment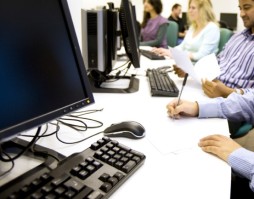 Half of board directors see IT investment as key to increasing competitiveness in 2012
Investment in IT is a priority for half of board directors this year, despite preparing for more financial hardship.
A survey from from Gartner and Forbes detailing the views of 175 board directors showed that chucking some cash at improving IT was high on the agenda for improving competitivity.
Despite more than half of all survey respondents also preparing for recession, the survey report claims that firms are still bullish about investing in IT in order to push for business growth.
By investing now, the firms can potentially steal a march on any rivals caught twiddling their thumbs while economies stagnate.
The main driver for investment in IT is improve services for a customer base, with a view to expanding as well as retaining markets.
The Board of Directors survey also showed that eighty six percent of respondents expect the contribution of IT to the business to increase even further by 2014.
"The best strategy for the CIO is to select projects that drive the strategic priorities of the firm," said Mark Raskino, vice president and Gartner fellow.
"Although this seems obvious, in practice, it is challenging to drive consensus on what that exactly means.
"CIOs need to review project elements with the CEO and key board sponsors, so they can understand that the project is designed to enhance their priorities in a meaningful way."
Read also :