TechWeekEurope adds IT Jobs channel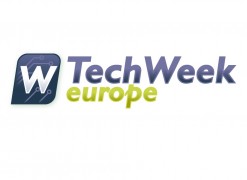 Search section will highlight the best tech jobs around
ChannelBiz sister site TechWeekEurope has added a specialist IT Jobs channel where readers can search for opportunities to exercise their tech skills.
Tailored to today's technology community, the pages are designed to help IT people find the best employment, and for employers to access the most talented staff across all areas of IT. Searchable job ads provided by leading job boards allow readers to click directly through to apply for the best jobs.
"Tech skills are vitally important to this country's emergence from recession," said Peter Judge, editor of TechWeekEurope UK.  "Tech staff need to find the right place and the right rewards to put those skills to work. TechWeekEurope will become the obvious choice for filling and finding tech jobs."
The link between tech jobs and tech media has long been known. While online sites are the best places to search for new work, TechWeekEurope believes that online news sites are the most likely place for employers to reach lively and engaged professionals. Hence the arrival of the new IT Jobs channel.
TechWeekEurope's Jobs channel joins similar employment pages on NetMediaEurope's other sites, includingSilicon.fr in France and Silicon.de in Germany, which are helping Europe's tech professionals find the best opportunities.
TechWeekEurope's IT jobs section will give readers access to jobs from leading job boards on the web – currently those from Empty Lemon and Careerbuilder.
TechWeekEurope UK is published by NetMediaEurope, which publishes in the UK, Germany, France,Italy and Spain, and was founded in July 2007 as a result of an MBO by senior VNU managers. NetMediaEurope has 30 sites, 15 million monthly unique readers and 5,000 stories per month across Europe.
Read also :