Keep Up To Date On The Latest News With The ChannelBiz UK Mobile App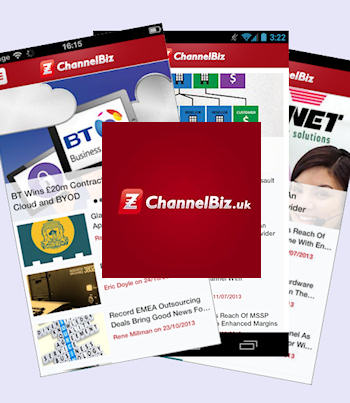 Channel your news stories to your favourite mobile phone with our Android and iPhone apps
Be the first with the distie, reseller, VAR and systems integrator news with the free ChannelBiz UK app for Android or Apple iOS smartphones.
The apps have all the stories from the website delivered in an easily accessible format that goes wherever you go for quick reference.
Customisable channel
Both operating system versions can be customised to suit your needs by altering the size of the text and those important, favourite stories can be shared with your friends and the rest of the world on Twitter, Facebook, LinkedIn and Tumblr directly from within the app. Send important updates to your work colleagues by email at the press of a few buttons.
When you find an important story or if your company gets a mention, you can save it to your Bookmarks page for instant access.
The ChannelBiz UK app is simple to use and designed to meet your needs. Download now from iTunes or from the Google Play apps sites and discover a new channel for information.
Read also :