Apple retail boss John Browett exits in staff shake-up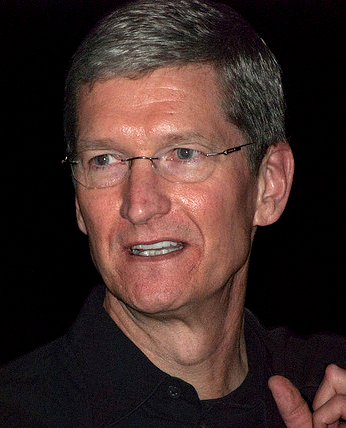 Former Dixons CEO could be victim to Tim Cook's "ruthless" streak
Former Dixons CEO John Browett has departed from his role as Apple's head of retail, after a six month tenure viewed as an "expensive mistake".
As part of a shake up of senior staff, Apple boss Tim Cook appears to have performed a major U-turn, bidding Browett farewell just months after his appointment.
In a statement, the company announced that the former senior retail veep Browett "is leaving Apple", and a search is now on for a replacement.  Until this point the retail team will report directly to Tim Cook.
Browett's appointment was widely regarded as strange despite his successes with the UK high street chain.  Browett was not viewed as a 'typical' Apple employee, and caused some controversy after his plans to create more profitable Apple stores, including staff reductions, jarred with the Cupertino firm's ethos of high levels of customer service and brand extension through its cathedral-like stores.
The former Dixons boss was originally hired by Cook as he sought to lead the retail arm of the business, and was awarded a hefty golden handshake fee of £36 million.
According to retail analyst at Verdict Research, Patrick O'Brien, the appointment of Browett has been "an expensive mistake" for Apple, and it is likely that under Cook's leadership normal service will resume.
"They will probably return to the values of old," O'Brien said, speaking with ChannelBiz UK.  "They already reverted back after they backtracked on the initial changes [made by Browett], so it is likely that Apple stores will revert back to concentrating on customer service rather increasing profitability of each store."
"Apple stores have a role beyond the retail that takes place within them, in terms of the whole brand experience," O'Brien said.
Although it has been perceived by the media as a huge embarrassment for Cook, if it is to be assumed that Browett was given his marching orders, the decision also shows a strong, if ruthless, sense of leadership from Cook.
"You could see it as a very ruthless decision," O'Brien said.  "They have brought someone in, it has cost them a lot of money to bring him in, but things didn't work out and they are being very quick to reverse that decision."
Tim Cook's ruthless streak also extended to head of iOS software, Scott Forstall, who has been removed from his position not long after Cook apologised over the mapping problems with the iPhone 5.
Apple said that Forstall would be leaving the company next year, and will serve as an adviser to Cook until his departure.
Read also :