Intel's Ultrabooks still sitting on shelves, resellers say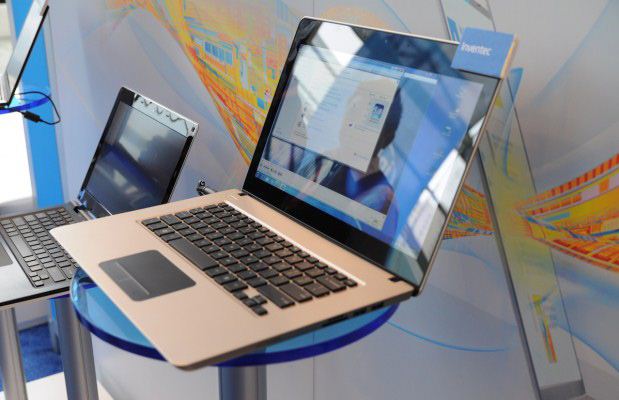 Dead duck for businesses, too expensive for consumers
Intel's new Ultrabook babies are still sitting stale on shelves, the channel said today.
Although the company is selling a few, one reseller has said this is "more at a bus speed rather than a Ferrari".
The poor sales of the company's slimline computers have been well documented. In September distributors told ChannelBiz that the products hadn't caused "the big bang" the company desired, reporting surplus stock and sluggish sales.
At the time they suggested that the company's price point was too high while others blamed the lack of branding, the devices themselves and the hype around the product as the downfall.
Research from IDC earlier this year also estimated that 500,000 Ultrabooks were sold in the first half of the year.
One reseller told ChannelBiz today that the company had bided its time waiting for the Christmas season to help "save it from Ultrabook doom".
He told ChannelBiz: "[The Christmas rush] is here, and they still aren't shifting. People don't have the money to spend on these at the moment. Intel has created this niche product at totally the wrong time."
Another blamed the slow shift on the fact that "more and more people" were turning to tablets, while another agreed, claiming that for the price people would rather "spend their cash on an iPad or laptop for the home."
And it also seems that despite a range of advertising in business based media, the company has also missed the boat in this sector too.
"I suppose it wouldn't be so bad if businesses opted for these, but again it seems Intel has missed this market too," one reseller added.
Another claimed that the company had launched the products at the wrong time with business "cutting down on buying new technology.
"While this market would be great for Intel, it's a bit of a dead duck in this economy," he added.
Read also :