Advert Fatigue Depresses The Number Of UK Facebook Users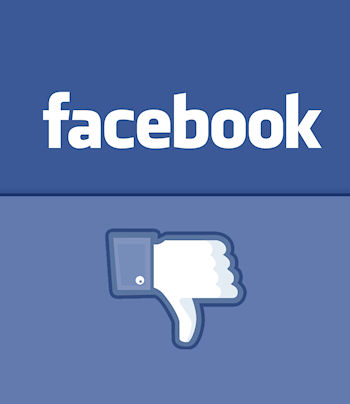 UK social network devotees who quit over the past year say they are tired of 'targeted' ads, says YouGov
Facebook usage in the UK has dropped by nine percent since this time last year, due to user irritation with advertising, according to Internet market research firm YouGov.
The drop coincides with an advertising push by Facebook, which is under investor pressure following a disappointing initial public offering last year. Growth in mobile advertising, in particular, helped Facebook post its second-best fiscal quarter as a public company at the beginning of May.
Marketing messages
The study, based on a survey of 1,995 adults in March, found a general rise in people citing marketing messages as their reason for stopping using social media sites. Among those who said they had stopped, stating marketing as the reason grew by 18 percent year-on-year, YouGov said.
Only one in 20 Facebook users reported clicking on an advert in the past year, while less than one in 10 social media users in general said they felt targeted advertising on social media platforms was relevant to them.
The study found that social media users in general feel negatively toward social media marketing, with 35 percent saying they hide companies' updates if they update too often.
"The proportion of Facebook users who are tuning out brands' marketing efforts clearly indicates that a savvyer approach is needed," stated YouGov's SixthSense research director James McCoy.
The study also showed some positive signs for social media advertisers. For instance, men aged 25 to 39 were more likely than the overall average to say that targeted advertising was relevant to them, with 21 percent agreeing with this statement.
This first appeared on TechWeekEurope UK. Read the whole story here.
Read also :