Private equity firms keen on UK cloud and managed services companies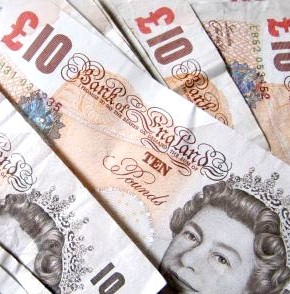 Many investors looking to splash cash on tech firms in next two years
Many private equity firms and venture capitalists will increase investments in  UK technology companies, according to a report, focusing their attention on those offering cloud and managed services.
The report from business and financial adviser Grant Thornton shows that 58 percent of investors are expecting their level of investment in the tech sector to increase over the next two years, with 'fierce' competition for deals amongst investment firms.
Although deal volumes are at only 60 to 70 percent of their 2008 peak, the findings show that the technology sector is faring well in the face of economic headwinds.   Nevertheless there are lingering concerns over recessionary pressures. Over half of the 40 investment firms surveyed claiming that the financing environment, alongside the ongoing Eurozone problems, will continue to present obstacles to technology companies.
The report shows that the fast growing market for cloud services is at the forefront of investor's minds, as well as managed services.  However green IT is falling in importance according to those surveyed.  Investors also feel that the bubble has popped as far as social media companies are concerned.
Investors are having their attention drawn by some of the fast-moving trends within IT, said Wendy Hart, Head of Technology, Grant Thornton UK.
"Investors have rediscovered their appetite for technology assets, especially as fragmentation is creating a large number of specialists in niche areas, with attractive scaling options and buy-and-build opportunities for the cloud, managed services, Big Data and mobile enterprise applications sub-sectors."
Hart added that the way investments strategies will, with a move to a more US-style financing method, though much of the investment will come from domestic sources.
"We're witnessing two emerging trends in the technology sector: firstly, whilst the industry doesn't see overseas acquirers as a big trend over the next 12 months, the little we see will be from US PE firms, as they are raising larger funds and are finding it increasingly difficult to locate good investment opportunities in the US."
"Secondly, we're starting to see US-style financing in the UK and European markets and we can expect this to increase."
Cloud software as a service (SaaS) provider Mimecast is one company which has used private equity investment in recent months, in an expansion deal worth £39 million, while cloud hosting and managed services firm Iomart has been involved in an investment deal.
Read also :