Intel Reveals Tri-Gate 22nm Atom Plans For 2013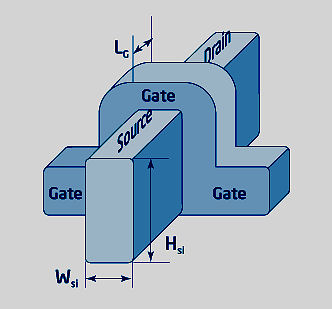 Intel pulls up its SoCs and announces plans to get the upper hand in its wrestle with ARM
Intel has revealed more details on its latest push into the mobile chip market, specifying that its latest 22-nanometre manufacturing process for integrated processors, or systems-on-a-chip (SoC), will debut for its Atom devices sometime in 2013.
The chips will introduce Intel's "three-dimensional" Tri-Gate transistor technology into mobile devices, Intel's latest effort to compete with mobile SoCs based on ARM technology and manufactured by the likes of Apple, Nvidia, Qualcomm and others. The battle is particularly important for Intel as it watches the decline of the PC market it has depended upon in the past.
Next generation Atom
Intel's current mobile SoCs, sold under the Atom name, are manufactured using features measuring 32nm, while others, including Qualcomm, have already moved to 28nm processes. Intel already uses 22nm manufacturing processes for its PC chips, but has yet to shift its more complex SoCs to the process.
In a paper presented at the 2012 International Electron Devices Meeting (IEDM) in San Francisco on Monday Intel specified that its next-generation Atom chips will use a 22nm manufacturing process specially adapted for low-power SoC products, incorporating low standby power and high-voltage transistors along with high-speed logic transistors.
The next-generation Atom chips will be aimed at "premium smartphones, tablets, netbooks, embedded systems, wireless communications, and ASIC products", Intel said.
This article appeared on TechWeekEurope. Click here for the full story.
Read also :