Azlan Sells First 3PAR Storage System To Strawberry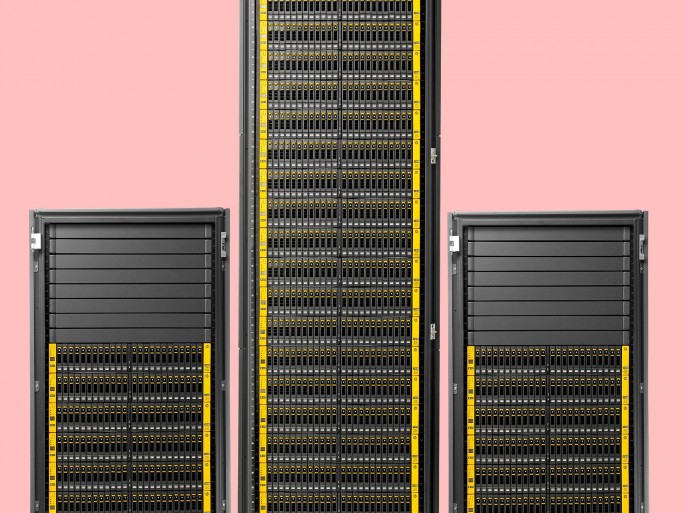 Reseller takes delivery of StoreServ 7000 system from Azlan, as SoftCat drives its own marketing plans
Azlan has sold what it claimed is the first 3PAR StoreServ 7000 advanced storage system barely days after its official launch. The storage system, suitable for data centre or cloud services, is heading over to HP reseller Strawberry Global Technology.
Alex Brown, managing director of Strawberry said that the way the 7000 series is packaged and priced has "made it an incredibly compelling offering for customers who need an efficient and scalable storage solution".
"We anticipate this new product launch will have a huge impact and significantly increase HPs position in this market," he added.
Popular platform
Azlan held a special preview of the server in London in November and said the event was over-subscribed. Since then the firm claimed that it has received a "flood of enquiries" about the system.
Nigel Dunn, director of Azlan UK and Ireland, said that he expected this order to be the first of many.
"By bringing Fibre Channel technology and Tier 1 features within the reach of SMB customers for the first time, the HP 3PAR StoreServ 7000 breaks new ground," he said. "It's the first storage solution to really offer enterprise-class capabilities to mid-sized organisations."
According to Azlan, the 7000 storage system allows users to spend less time managing storage and get more features for less, without sacrificing performance or future scalability. The firm said the system also guarantees to double virtual machine density; with hardware-assisted thin storage, the 7000 is the only platform that guarantees a 50 percent reduction in capacity requirements.
SoftCat purrchase
Strawberry Global Technology may not be the only UK reseller to have received the 7000 Storage System. UK reseller SoftCat has a demo unit on order.
Sam Routledge, Softcat solutions director said the company has used 3PAR as the storage platform for its CloudSoftCat infrastructure which has "rapidly scaled to more than 200 customers, including all of our own IT."
He added that it was "great news that customers with serious IT needs but less serious budgets can now get access to this technology, which is in use at four of the top five largest hosting providers".
He said on his blog that customers that did not want to spend capex on a disaster recovery site could replicate to the 3PAR-powered CloudSoftCat platform.
Read also :