Service Providers Will Have To Woo IT Buyers In 2013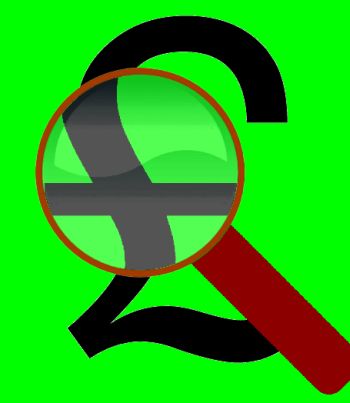 The IT services market will remain unpredictable during 2013, with most IT buyers being very cautious, says analyst Ovum
IT buyers are not looking to rock the boat in 2013, with "stability, capability and accessibility" being the key watchwords. So says analyst house Ovum, in its new report 2013 Trends to Watch: Bundled Outsourcing.
Jens Butler, principal analyst of IT Services at Ovum, said, "The fact that we live in very uncertain times makes investment decision-making even more difficult. With continuing instability across the global markets, and even in locations with historically robust growth such as China and India, the outlook for IT services in 2013 is unpredictable.
"Enterprises will be looking for greater reliability in their IT usage and, as a consequence, seeking stability, capability and accessibility among their external service providers," he said.
Cautious buyers
Butler believes that customers want greater reliability and, as a consequence, are seeking stability, capability and accessibility among their external service providers. This translates into a desire for longer term commitments and extended-scope outsourcing engagements.
His Ovum colleague Ed Thomas agreed with this during a conversation with ChannelBiz.
"The IT services sector is an unpredictable market at the moment in light of the global economic situation. Things are improving, but the pace is slow," explained Ed Thomas, senior analyst at Ovum. "What we are hearing from end-users is that they remain cautious about spending money and entering into IT services contracts. This means that the pace of expansion is slow."
Thomas acknowledged that the slow economic recovery is largely to blame.
"We have all been saying for the last couple of years that things will get better but it has taken longer than many expected to return to the services growth rates that we saw back in 2006 and 2007," he said. "By the end of this year, the picture should offer up more opportunities – but I won't put money on that being the case."
He was quick to point out the impact on service providers of all this financial turmoil.
"Economic uncertainty has increased the sales cycle," said Thomas. "It now takes a lot longer to get the client to finally sign a deal, as clients want to be absolutely certain about what they need. This is coupled with the volatility in the industry, for example in the retail sector, where many are worried about whether their business will still look the same in six months time."
"The IT services market is a lot different than it was in five years ago, when cost reduction and offshore delivery were the main driving forces behind outsourcing," he added. "Cost is still very important, but now clients are also looking for extra value from their service providers. They are looking for them to help grow their top-line revenue figures but, at the same time, reduce their bottom-line costs."
Adding Value
In these tough economic conditions Thomas recommends that service providers should look for ways to add value to their proposition and not just focus on costs.
"It is no longer good enough for service providers just to offer a cheap service," he commented. "Clients used to opt for a ten percent cheaper service, for example, but now they'll settle for a five percent cheaper service, provided it is coupled with a better overall proposition. Vendors need to get closer to their clients to understand their need, and to offer both skills and technology that the client doesn't have or finds difficult to locate."
The Ovum outlook on the overall IT services market chimes with another recent study.
Before Christmas CompTIA found that managed services was still a steadily growing market, despite channel concerns about revenues, staffing and cloud computing. It said that such concerns were leading many channel firms to take a go-slow approach to this market and not fully commit to it.
Read also :