BT Adds Business Insight Hub To StartUp Britain Initiative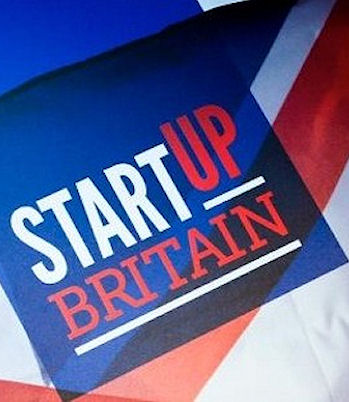 As part of the deal, the telecoms provider has launched a digital start-up hub
BT's Business arm has announced a partnership with StartUp Britain initiative that will see the largest telecommunication provider in the UK share its expertise with aspiring entrepreneurs.
As part of the deal, BT has launched a digital start-up hub on its Business Insight website. The company hopes that its contribution will help attract young talent to Tech City and inspire more Britons to start their own business.
Be your own boss
StartUp Britain is a nationwide initiative launched by David Cameron in 2011, with full backing of the UK government. Despite this, it operates independently through private sector support.
The organisation runs educational sessions and competitions, provides help in finding the first office, offers discounts on products and services and generally encourages people to strike out on their own.
Since its launch, StartUp Britain has forged strong links with StartUp America and helped inspire new initiatives around the world, including StartUp Italia and StartUp Greece. As part of the initiative, BT Business will provide information on IT infrastructure and products necessary to start a business. It will also feature advice on website design and management, finance, offer case studies and business articles.
The company will be joining over 60 sponsors including Dell, Intuit, PayPal, Intel and Google.
This article appeared on TechWeekEurope. Click here for the full story.
Read also :