London Wi-Fi Network To Flow Internet Along 27 Miles Of The Thames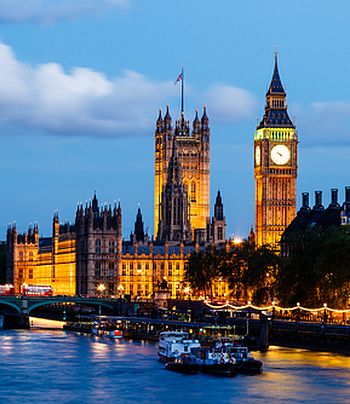 Global Reach deploys public Wi-Fi Ruckus access points in London, Leeds and Bradford
A Wi-Fi network covering 44 kilometres (27 miles) of the River Thames in London will bring high capacity Wi-Fi to millions of people in what has been called one of the "world's largest outdoor mesh deployments".
Global Reach Technology has deployed Ruckus Wireless access points on main peers on the network, which will provide access to homes, offices, hotels, cafes and tourist locations alongside the river as well as on 24 Thames Clipper ferries.
The company will offer its own Thames Wi-Fi hotzone branded service in the first quarter of 2013, while BT Broadband and other wholesale partners will offer Wi-Fi to their own customers using the white label service.
Thames Wi-Fi network
Chris Spencer, CTO of Global Reach, told TechWeekEurope that there were a number of challenges in creating such a network in the heart of the capital. He said that Ruckus' equipment was chosen because of the sheer number of competing frequencies in the centre of the city.
Spencer added that there had "been a lot of conversations" between Global Reach and Transport for London, not least because it didn't want two metre high antennas obstructing landmarks like the London Eye. He said that the Ruckus access points are discreet and are well-enough hidden to avoid the threat of vandalism and theft.
The four million passengers that use Thames Clipper ferries each year will now have access to Wi-Fi while travelling, while Transport for London will use the infrastructure for private services, such as real-time location based information, tracking boards, network monitoring, timetables and CCTV surveillance.
The river becomes the latest mode of transport in London to receive Wi-Fi services.  Virgin Media currently provides Wi-Fi to stations on the London Underground, while The Cloud had installed a similar network on the London Overground. TfL has also given its blessing to a scheme that will bring free, ad-supported wireless Internet to London's iconic black cabs.
Super-connected cities
Global Reach will also use Ruckus access points on the city-wide Wi-Fi services it provides for Virgin Media Business in Leeds and Bradford as part of the government's super-connected cities initiative.
The access points will be added to street furniture in the Yorkshire cities, with Spencer explaining that Global Reach was chosen by Virgin Media because "they know what they've delivered for them for the London Underground" and "We've got a proven track record of working with them."
"There is a massive wireless land grab taking place all over the UK," added Nigel Wesley, CEO of Global Reach. "The super-connected city initiative means a great deal for places like Leeds and Bradford as they focus on growth and regeneration for local businesses, visitors and residents."
Read also :