Talon Hooks Into UK Market With Cloud Distribution Deal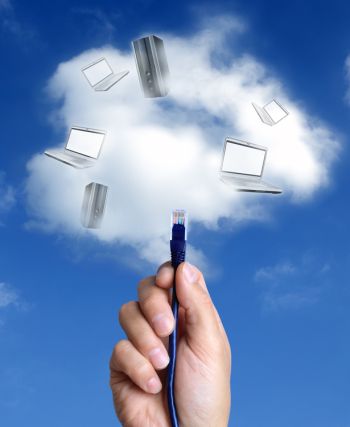 Cloud Distribution wins sole rights to Talon's next-gen file access and app collaboration products
Cloud Distribution has signed a deal with US start-up Talon to bring the vendor's WAN-based file optimisation and application collaboration products to UK customers.
The agreement makes Cloud Distribution the sole distributor for Talon Fast in the UK and Ireland. It said the product provides customers with a best-in-class Microsoft infrastructure for branch offices, ensuring increased user productivity and reliable file sharing and application user performance along with business collaboration across distributed networking environments.
Self service
Talon Fast is billed by its vendor as an alternative to traditional WAN optimisation products which, said Cloud Distribution, can make for overly complex networking deployments. Not only that, there are also problems with areas such as data integrity and file locking and the loss of local services, such as domain controller, DCHP Server, print services, and DNS functions.
Talon Fast fixes these problems using its patented File Aware plug-in that fully integrates into Microsoft's server architecture. It enables Microsoft server teams to take control of their own collaboration and consolidation projects rather than having to work through their organisation's IT and networking teams. This results in faster delivery for applications including Microsoft Office, AutoDesk and AutoCAD, as well as design applications such as Adobe Creative Suite.
Adam Davison, director of product development at Cloud Distribution, said the product's approach was new and ideally suited for Microsoft channel partners and application delivery specialists.
"For the first time ever it gives them the ability to leverage their own skills and keep control of their customers' projects without the need to introduce external networking groups or complex replication solutions," said Davison.
"This new solution is gaining significant momentum in the channel and is already being deployed in a number of large UK enterprises. From leading transportation firms through to large architectural and engineering organisations, Talon Fast is also being used in conjunction with partners' existing networking or storage replication offerings."
Andrew Mullen, VP global sales and marketing at Talon Storage said that "As IT directors are increasingly looking to do more with less, the enhanced scalability of our 'branch office in a box' solutions provide a more compelling solution to managing business productivity in key initiatives such as mobile workforce, virtualisation of the edge and server consolidation without boundaries."
Read also :