O2 Scrums Down Online With Partners For SME Onslaught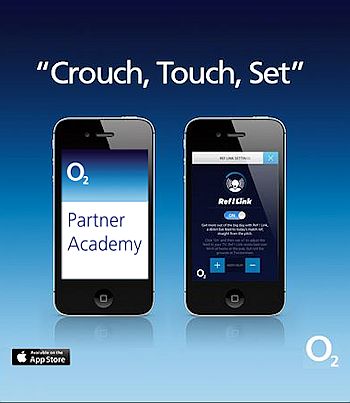 The mobile provider is revamping its Academy services with a dedicated training portal
O2 has set up a digital programme for partner training to complement existing schemes, including an "Ask the Expert" video series.
Training on customer services, sales, product, and management will now be handled via a dedicated online portal, for those who are unable to make it to the face to face training at the O2 Partner Academy in Stratford Upon Avon.
Ask The Expert
The "on demand knowledge" service, available via laptop or tablet, includes Ask the Expert videos, face to face and virtual classroom events, a daily market place news feed, case studies and links to key websites.
"This flexible approach means we can support more partners, more regularly, while saving our partners money and time. It's not essential to travel to receive training," says Paul Lawton, head of O2's small business division.
Since 2007. partners have given good feedback on the Academy, he said. "Training is the key to penetrating the SME market and a new digital element will attract the best partners in the business," said Lawton.
It's all about getting market and product knowledge quickly, said reseller partner 8020's managing director Andrew Edgar "Interactive webinars will save us time and money," he said. "O2 really understands the partner channel and the current economic climate."
All O2 partners are eligible. The Ask the Expert service will cover technology rather than giving advice on dealing with partners or relationships.
Read also :