Daisy Wholesale Challenge Offers Vodafone Resellers A Luxurious Prize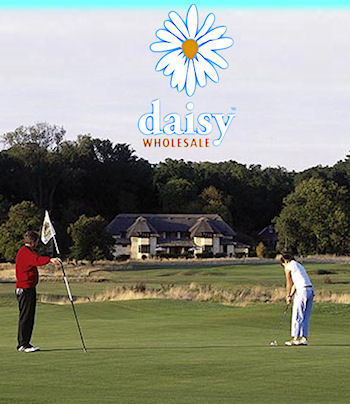 A boutique hotel weekend break awaits the top six Vodafone connection sellers in the Daisy chain
Fancy a week-end in the countryside with Daisy? That's the incentive being offered to Vodafone resellers as its main distributor seeks to expand its partner channel.
Distributor Daisy Wholesale has organised a weekend at Stapleford Park Country House Hotel, near Melton Mowbray, in a bid to incentivise resellers. It has promised that six winning salespeople will enjoy a two-night, luxury weekend in June, 2013.
Rewarding ability
This is a reward for hard work not luck, said Terry O'Brien, Daisy Wholesale's managing director: "Our mobile incentive event is an opportunity for us to show our resellers how much we value our relationship with them and it will give the winners a well-deserved break for all their hard work."
The competition winners will be drawn from two categories of reseller: those who signed up to the Vodafone mobile proposition after October, 2012, and previously established resellers.
The first challenge for new or potential customers is to find the competition on the Daisy website because it isn't flagged on the home screen. Once there, budding competitors with good eyesight will find that the minimum entry qualification is to sell "A minimum of 50 Vodafone connections required over a quarter per entrant" contained in the small-print Rules and Conditions at the bottom of the page. The qualifying period runs from the beginning of February to the end of April.
Three passes will be awarded to the top performing resellers in the New Reseller category and three will be awarded to the top performing resellers in the Established Reseller category. One pass per company will be awarded and performance will be judged on the number of individual Vodafone connections – luck doesn't come into it, according to O'Brien.
Winners will have the chance to use the hotel's championship golf course designed by Donald Steel, experience archery, shooting and falconry – or try a 4×4 "experience of a lifetime" driving session. There is also a spa, swimming pool and gym at the hotel which is set in 500 acres of landscaped grounds in the Leicestershire countryside. Vodafone users may want to check whether coverage is available in that area.
Read also :