Retail Business Tech: Windows Epos Legacy Opportunities For VARs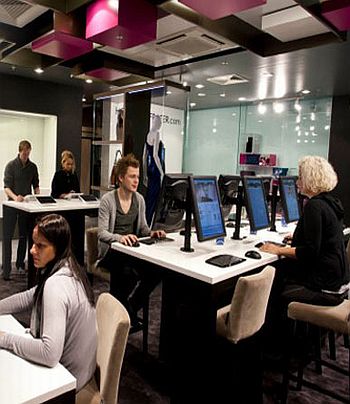 Resellers must save tablet-crazed retailers from sleepwalking into an integration crisis, says Omnico
IT resellers must save the retail industry from sleepwalking into an integration crisis that could ultimately cost them dearly, a retail technology expert warned yesterday. Steve Thomas CTO of Omnico said there is a huge opportunity to develop retail apps for retailers to engage the Windows back-end systems as easily as they grab the attention of shoppers.
In a bid to improve customer service, retailers are rushing to adopt tablets on the shop floor.  Tablets are being used for everything from queue busting, through placing orders, to virtual changing rooms. Box Technologies is working with House of Fraser to develop a "concept shop" which combines desktop ordering systems with Box's "virtual wardrobe" and other digital signage experience (pictured).
Out of the closet
"When people go into a clothes shop, they can try something on without actually wearing it, then post a picture on social media to see what their friends think," explained Stuart Walker, MD of Box Technologies, describing the virtual wardrobe concept. "We're catering for the shopping habits of the Facebook generation."
The popularity and ease of use of Android and Apple tablets means that developers are using these operating systems as the foundations for queue busting, interactive displays and information systems.
The legacy of Windows back-end systems and point of sale displays could be corrupted by an influx of Android and iOS tablets, retail technology traditionalists have warned. Speaking at the Retail Business Technology show in London, OmniCo CTO Steve Thomas called on the channel to save retailers from an expensive systems incompatibility problem as they rush to use tablets to improve customer service.
OmniCo, formed out of the merger of software vendor Clarity and hardware maker Digipos, showcased its new Windows based Epos-tablet hybrids. The DigiPos Freedom Tablet links with a docking station that enables them to be used as an electronic point of sale system, but then the tablet can be carried out to the shop floor. Windows tablets will do everything that an iPad can do – except cause a massive systems integration headache, Thomas claimed.
"Tablets are the future of retail but iOS will cause companies problems where the back-end meets the shop floor," said Thomas.  With a glut of resellers developing solutions for Androids, there is an opportunity for developers to create apps for Windows, he added.
Read also :