BT Pushes Ahead With Broadband Projects In Kent And Northants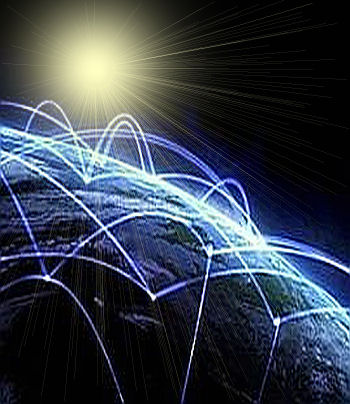 With hopes of winning all of the BDUK funding, BT is helping Kent and Northants councils to install faster broadband
After potentially winning all of the Broadband Delivery UK (BDUK) following the withdrawal of Fujitsu, BT is pushing ahead with local government deals that will create thousands of jobs.
Northamptonshire County Council and Kent County Council have become the latest authorities to give BT the go-ahead to deploy fibre under the BDUK programme.
Jobs and economy boost
The Northamptonshire project will provide fibre to 53,000 homes and businesses that would not otherwise be covered by the commercial rollout of superfast services, while speeds of at least 2Mbps will be offered to all premises once the rollout is complete.
It is estimated that the rollout could create up to 1,700 jobs by 2027 and generate £110 million towards the local economy.

BDUK and the council will provide £4.08 million each, while BT will fund the scheme to the tune of £8 million. Work on the Northamptonshire BDUK project will start immediately with the first locations enabled with fibre by the end of this year.
The deal with Kent Council to bring superfast broadband to 91 percent of all properties in the county by 2015 will also be partly funded by the BDUK initiative. The government will provide £9.87 million towards the rollout, with Kent stumping up £10 million and BT supplying £19.6 million.
The Council has called it "one of the biggest infrastructure projects in Kent's history" and says that the improvements could deliver £1.5 billion to the county's economy each year.

As in Northamptonshire, every property in the area will have access to download speeds of at least 2Mbps, with 95 percent having access to higher-speed broadband and 91 percent receiving superfast speeds of 24Mbps and above.
"This is great news for Kent and marks the start of a particularly large-scale, landmark infrastructure project for Kent, which is about making sure that no one misses out on broadband," said Roger Gough, Kent County Council cabinet member for business strategy, performance and health reform. "Just as the thousands of miles of rail and roads are essential in bringing the county together, this is an essential network for Kent. I am looking forward to seeing how, by working with BT, we can keep the county connected and competitive for the future."
In Northamptonshire, Andre Gonzalez De Savage, County Council cabinet member for infrastructure and public protection, said, "This is undoubtedly one of the biggest projects we're involved with, which will make an enormous difference in bringing prosperity to the county. Having widely available superfast broadband is essential if we are to compete in the digital global economy and I'm delighted that we've reached such a significant stage of this initiative."
This first appeared as two stories on TechWeekEurope UK. Read the whole story here and here.
Read also :