BT broadband customers suffer another day of outages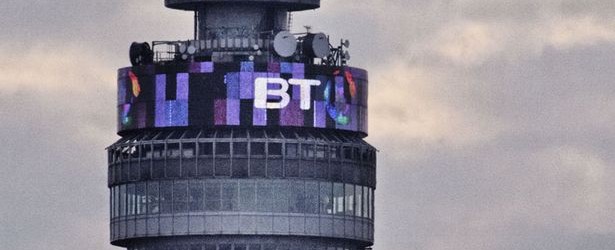 A second data centre power failure in as many days, this time at Telehouse North, causes disruption for BT broadband services
BT's broadband network is suffering a second consecutive day of outages with many customers across the UK unable to access the internet.
According to DownDetector, the number of reported problems spiked between 6am and 9am – around the same time yesterday's problems started – but there is no direct link between the incidents.
Yesterday's problems were caused by a power failure at one of Equinix's data centres in London's Docklands. The Telecity LD8 data centre, acquired by Equinix in its £2.3 billion takeover of Telecity last summer, houses equipment for the London Internet Exchange (LINX), which is a BT supplier.
BT outage day 2
Yesterday, BT said up to 10 percent of its customers were affected and that the problems had been resolved. However a second power failure is causing havoc once again.
"We're sorry that some BT and Plusnet customers are having problems connecting to some internet services this morning," a BT spokesperson said.
"This is due to Telehouse North, one of our internet connection partners in Docklands, suffering a substantial power failure.
"This is affecting BT and other providers. We are redirecting traffic to reduce the impact on customers and the issue is now affecting less than five percent of customers' internet usage. Engineers are on site and we hope will be able to fix the problem shortly."
Telehouse failure
"We are aware that there has been an issue with the tripping of a circuit breaker within Telehouse North that has affected a specific and limited group of customers within the building," said Telehouse. "The problem has been investigated and the solution identified. Our engineers are working with our customers on the resolution right now. We will release updates in due course."
Equinix also sought to distance itself from this latest outage. "Equinix experienced a brief power outage at the former Telecity LD8 site in London on Wednesday, 20 July at 7.55am," said Russell Poole, managing director, Equinix UK.
"This impacted a limited number of customers and service was promptly restored. Equinix engineers have diagnosed the root cause of the issue as a faulty UPS (uninterrupted power supply) system and are working with our customers to minimise the impact.
"We regret any inconvenience this has caused. As of Thursday morning there have been no further incidents at Equinix sites, however we are continuing to monitor the situation closely."
Read also :