BT's £6bn ultrafast broadband roll-out will connect 12m to G.Fast or FTTP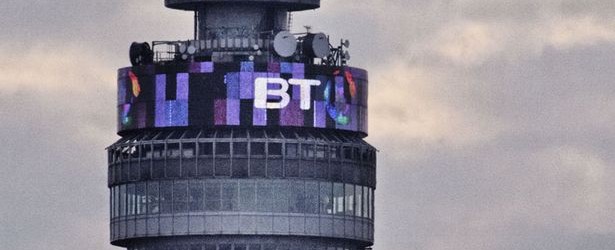 BT discloses more details on how it plans to deliver ultrafast broadband to "majority" of the UK within a decade
BT plans to bring ultrafast broadband to 12 million homes and businesses by 2020, two million of which will be connected using fibre to the premise (FTTP) technology, in a £6 billion roll-out.
The overwhelming majority of the Openreach fibre network uses fibre to the cabinet (FTTC), which uses copper for the final few hundred metres of the connection, slowing down speeds.
Just two percent of the UK has access to FTTP, which is being rolled out by CityFibre, Hyperoptic, Gigaclear and, most recently, Virgin Media.
BT FTTP investment
Critics have used this as an argument against BT's continued ownership of Openreach, claiming BT is "sweating its copper assets" rather than investing in future-proof infrastructure that the UK needs.
BT is adamant copper is helping the UK get superfast broadband more rapidly and economically than a pure FTTP roll-out and believes there is plenty of life in copper yet.
"The UK is a digital leader today and it is vital that it remains one in the future," said BT CEO Gavin Patterson. "That is why we are announcing a further six billion pounds of investment in our UK networks, subject to regulatory certainty.
"Networks require money and a lot of it. Virgin and BT have both pledged to invest and we will now see if others follow our lead. Infrastructure competition is good for the UK and so is the current Openreach model whereby others can piggyback on our investment should they want to."
The majority of the ultrafast rollout will use G.Fast, which speeds up copper connections. It is trialling the technology in a number of locations across the UK and in theory can deliver speeds of up to 500Mbps.
Life in copper
BT has also been trialling FTTP in Bradford to see how it can be delivered to high streets and business parks. Such locations, along with new housing developments, will be connected to FTTP subject to demand.
"G.Fast is an important technology that will enable us to deploy ultrafast broadband at pace and to as many homes as possible," added Patterson. "Customers want their broadband to be affordable as well as fast and we will be able to do that using G.Fast.
"FTTP will also play a bigger role going forward and I believe it is particularly well suited to those businesses who may need speeds of up to 1Gbps. My ambition is to roll it out to two million premises and our trials give me confidence we will."
The company's existing superfast broadband rollout is expected to reach 95 percent coverage by 2017 and BT said it is looking at ways of connecting the final five percent. The Openreach fibre network currently covers 25 million premises, of which 6 million take superfast services, 4.1 million from BT's retail division.
The commitments go hand in hand with EE's pledge to deliver 4G coverage to 95 percent of the UK's landmass by the end of the decade. BT completed the £12.5 billion acquisition of EE in January.
Read also :