'Restrictive' European Cloud Plans Worry UK G-Cloud Boss McDonagh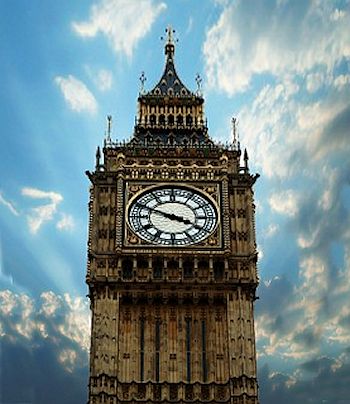 Brussels' "old world thinking" on cloud computing could hobble public G-Cloud
The head of the G-Cloud and director of IT for the Home Office Denise McDonagh has raised concerns about "restrictive" cloud computing ideas emanating from the European Commission.
McDonagh, speaking at the Salesforce Customer Company Tour event in London, told TechWeekEurope she was worried about ideas raised in Brussels over less public and more private government clouds.
G-Cloud v Europe
The UK Government's efforts to embrace public cloud services as much as possible has received a mixed reaction from Europe because it has a different emphasis from the cloud strategy of European Commissioner, Neelie Kroes, who leads on  the Digital Agenda, McDonagh told a panel debate.
"We've had many EU colleagues come over and see what we're doing with G-Cloud and they are all very excited about it," McDonagh said. "But then we have what is happening in Brussels and there is probably a different emphasis on what Brussels are thinking on their [idea] of cloud, which possibly if you asked me… I would say is a bit more restrictive and I think is still a bit old-world thinking.
"We are working very closely with our Brussels colleagues to help influence… to see how we can come up with some sort of common thinking," she said.
McDonagh's scepticism towards the European Commission's cloud strategy, which was outlined in full last September, backs up what UK government deputy CIO Liam Maxwell said last year: "The European Commission are offering to certify Cloud services so that only certain companies can pass the bar of being able to host things in the Cloud. We feel that is a tremendously retrograde step," Maxwell said, according to a report in PublicTechnology.net.
He claimed the strategy would only benefit the big "oligopoly" IT vendors who have dominated public sector tech for years, whereas the G-Cloud was attempting to foster a different culture, where SMEs and all others were welcome.
The ultimate fear is that the EU cloud strategy, which includes a pan-European Cloud Partnership, as well as rules on standards and service level agreements, would undo much of the G-Cloud's work to establish an open, public-cloud-first framework. The UK is going against the risk-focused ideals of Europe and embracing open ideas traditionally associated with the US.
Indeed, America and the UK are on the same side in opposing another major piece of IT legislation – the data privacy legislation championed by EC vice president Viviane Reding. Both countries are attempting to water down the proposals, devised to establish a directive to guide national legislation and a regulation that will be entrenched in member nations' laws.
The UK wants there to be only a directive while the US is backing companies, such as Facebook and Amazon which fear overly-prescriptive rules, such as the "right to be forgotten".
This first appeared on TechWeekEurope UK. Read the whole story here.
Read also :