Salesforce Signs Contract For 2014 UK Data Centre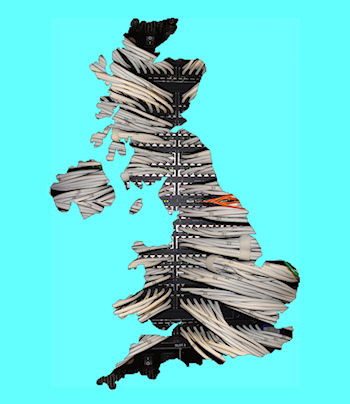 Come friendly .coms and fall on Slough! It seems it's fit for Salesforce now
Salesforce has confirmed it has signed a deal to build a data centre here in the UK, almost three years after it promised to deliver one.
The data centre will be constructed in Slough, Salesforce's chairman for Europe Steve Garnett told TechWeekEurope this morning. A contract has been signed with NTT Europe, a subsidiary of Tier 1 networking provider NTT Communications, and the facility, Salesforce's sixth global data centre, should be active in 2014.
Salesforce had pledged a data centre would be in development in 2012, but it has taken its time to choose an adequate partner and a suitable location, drawing criticism from some customers in the UK. Garnett had previously told TechWeek it was only government who was really worried about data centre location, and only then those with  IL3 [Impact Level Three] data and above.
Salesforce courts government
Having a UK data centre will make it considerably easier for Salesforce to sell to UK government, now it can store highly sensitive data within England, as public sector bodies demand. Some organisations also have concerns around the Patriot Act in the US, which would allow American law enforcement to look through data in cloud facilities where they believe illegal activity is going on.
"It'll be live hopefully early next year," Garnett said. "Europe is growing at 38 percent, so this is hot for us.
"Europe is one of our best performing regions and this is reinforcing our investment in Europe. It also helps some of the compliance and regulatory issues with government. We could have chosen anywhere in Europe but we chose the UK."
This first appeared on TechWeekEurope UK. Read the whole story here.
Read also :