Dell Calls In Partners As It Bails Out On Public Cloud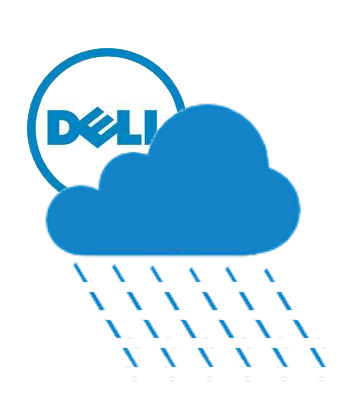 The cloud services channel can go to Dell with a handcart to take over provision
Dell is to write off its investment in OpenStack and VMware public cloud offerings, abandon direct cloud sales, and enlist the channel to sell services. In the US, it has recruited partners such as Joyent, ScaleMatrix and ZeroLag and the UK could follow suit.
Dell's abandonment public cloud services was inevitable, according to UK analysts. "I'm honestly not that surprised," said Simon Robinson, senior VP of storage and information management at 451 Research. "Dell's efforts seemed to be more about testing the water than an all-out assault. It was always in a delicate position as it supplies some of the hyperscale cloud providers."
Still committed
Dell's abandonment opens up opportunity for its partners with experience of cloud installations. A spokeswoman for the company said Dell planned to continue developing technologies and working with cloud implementers.
"Dell continues to invest and contribute to the OpenStack community and will continue to offer and expand Dell OpenStack-Powered Cloud Solution for private cloud," she said.
When the company delayed the launch of its OpenStack-based cloud for another year, it was an ominous signs of a company struggling to get its public cloud services off the ground, according to the 451's Robinson.
"The biggest winner in the goldrush were those that sold supplies to the gold miners," he said. "I think Dell has sensibly concluded that it can make more money as an arms dealer here."
However, Quocirca analyst Clive Longbottom thought Dell was suffering from the timidity and short-sightedness of its nervous investors. "This is the result of shareholders, who don't give a damn about anything but money, stalling the progression of a company," he said.
If Dell had gone private smoothly, he argued, then it could have prioritised its investments and direction. Strategy decisions would have been  based on what was best for the organisation, he said, but uncertainties around Dell means that buyers are keeping away. "Michael [Dell] can't make any positive long-term strategic decisions, as he doesn't even know if he will still be with the company in a few months' time," said Longbottom.
Dell has been forced to cut what may be seen as unnecessary costs in order to produce a crowd-pleasing set of figures. This could be costly as VMware becomes more of a competitor,  with the new EMC Federation growing and VCE getting stronger, he added.
"A public cloud offering at this stage is just plain wrong as the services to be offered on it are completely dependent on what the company does," said Longbottom. "Under Michael and private ownership, it will be an IBM and HP chaser and will have software offerings."
Longbottom predicted that a "strip-'em" venture capitalist buyout will see Dell restricted to being a PC company, which it hasn't been for a long time. "Hardware doesn't need a cloud – why build one if all that is going to happen is a fire sale of hardware offerings followed by a sale of the remaining intellectual assets of the brand," he exp;ained.
Dell has to go private to survive, he predicted. "That Icahn is muddying the waters shows a complete disregard for the future of Dell and its customers. This move is purely an investment maximisation argument," said Longbottom, "it's capitalism at its worst."
Read also :