Xtravirt And Embotics Launch Service To Combat Virtualisation Sprawl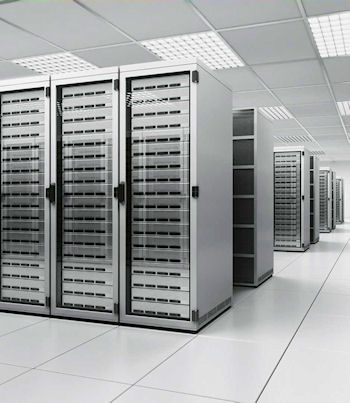 Xtravirt claims its health checks can organise your servers much more efficiently
Service provider Xtravirt has announced it will launch a service with cloud management vendor Embotics to help European businesses to rein in the escalating infrastructure costs as an epidemic of virtualisation sprawl sweeps across Europe.
Xtravirt will run free health-checks on the virtualised infrastructures of clients, using Embotics' vCommander to discover where virtual machines are underused.
The service compares the cost efficiency of running IT services on VMware against Microsoft Hyper-V hypervisors. The partners claim some clients can reclaim half their running costs.
Virtual sprawl
The two firms will work together to offer free health-checks to clients using Embotics' vCommander tool to compare workloads on Microsoft Hyper-V Server 2012 and VMware vSphere.
The partners have urged managed service providers (MSPs) to use the joint service to test their clients' cloud readiness. It could help establish the business case for moving on-premise IT to a managed virtual data centre, argued Mark Barrett, sales at Xtravirt.
Everyone knows about virtual sprawl but nobody is doing anything about it, he said, and it's a significant management overhead. "Gartner said companies need tools to help them with these challenges. By teaming-up with Embotics, we are now able to demonstrate to businesses the actual cost-saving they can achieve before they've incurred any expense," said Barrett.
Embotics vCommander provides a 360-degree view of virtual and private cloud environments running Microsoft Hyper-V and VMware vSphere. Many of these virtualised resources are wasted because companies grow without thinking about which services should run on which machines said Colin Wright, vice president for EMEA at Embotics. "Businesses need to be careful they don't fall into bad habits further down the line. They need to make sure that virtual estates are well managed and the costs remain under control as their business continues to grow. It's here that Xtravirt's expertise is indispensable," said Wright.
Read also :