Edinburgh Forced To Opt For Wi-Fi Rather Than Fibre Broadband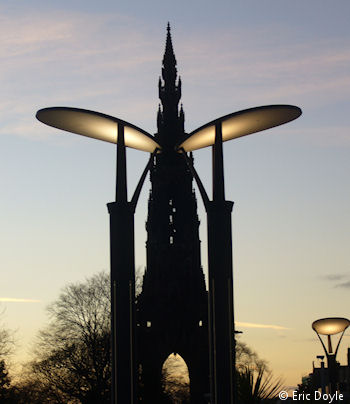 Edinburgh's plans for broadband to remote parts of the city have been abandoned for Wi-Fi hotspots
Edinburgh is to install Wi-Fi hotspots on buses, trains and in public spaces after it was forced into canning its fibre broadband plans.
The rollout is part of a revised £10.7 million plan by the City of Edinburgh Council, which would have seen the rollout of more superfast broadband infrastructure across the city. The Connected Capital plan had to be scrapped because of concerns it breached European anti-competition rules.
Edinburgh network
The revised Edinburgh Connected Capital plan will see Wi-Fi hotspots rolled out to buses, trains and public spaces, like museums, libraries and galleries. Small businesses will be given support to access broadband connections and a new Edinburgh Festivals archive will be created.
The money is expected to come from the Broadband Development UK (BDUK) fund run by the Department for Culture, Media and Sport.
"While the plans are markedly different to what was originally proposed, securing the money for the city will bring great benefits for Edinburgh residents and local businesses," said Councillor Alasdair Rankin, finance and budget convener, in an emailed statement to TechWeekEurope. "We're looking forward to hearing from BDUK soon to find out whether our bid was successful."
Under the revised plans,  from July the £10.7 million will be divided up as follows: £2.7 million will be paid for the installation of Wi-Fi in public transport and council buildings; £3 million in vouchers will go to small businesses; and £4 million will be used to support start-up businesses in key sectors such as the creative industries. The final £1 million will be used for an online archive of programmes and reviews from previous Festivals.
The programme should be completed by 31 March 2015.
This first appeared on TechWeekEurope UK. Read the original story here.
Read also :