British MSBs Fall Behind Continental Firms For Want Of CRM And ERP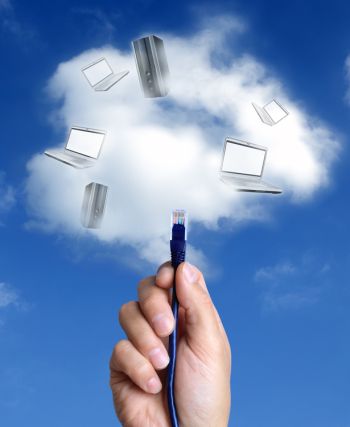 Medium-sized businesses could save a fortune on IT if they went cloud, claims report
Enterprises outperform medium sized businesses (MSBs) because their higher levels of ICT adoption make them more productive, claims a report, which also states that British MSBs lag behind their European counterparts.
The report, by the Centre for Economic and Business Research (Cebr) and cloud vendor Cordys, said MSBs generate £1,518 less per worker than large enterprises, thanks to an 18 percent lower rate of ICT adoption.
Cloud sourcing
The only way to close the gap would be for MSBs to invest in more cloud technology, argued the cloud computing vendor.
The report said one of the crucial differences between MSBs and enterprises is their use of intra-company data sharing systems such as customer relationship management (CRM) and enterprise resource planning (ERP), with their presence in MSBs being "considerably lower". Analysis of the information led Cebr to link lower productivity among MSBs to incorrect implementation of CRM and ERP.
Cebr claimed a private cloud environment could cut IT capital costs by 17.3 percent, with public cloud reducing costs by 39.9 percent. A MSB's operational costs for power and cooling may be slashed by 44 percent if it used private cloud computing, and up to 79 percent if it employed public cloud, the researcher claimed.
The company calculated that UK MSBs saw productivity decline by 1.7 percent more than their larger counterparts between 2007 and 2011, whereas their French and Dutch counterparts performed better, as a consequence of investing more in CRM and ERP technology. The French MSBs saw a smaller productivity decline (0.5%) while their Dutch peers actually improved by 1.4 percent.
According to Cebr, this is because British MSBs have adopted less investment in cloud software, with only 66 percent of them using data sharing apps, in comparison to 80 percent of Dutch MSBs and 81 percent of French MSBs. Similarly, ERP is has much higher penetration in France (63%) and Holland (53%) than the UK (24%). The adoption of CRM showed a similar pattern, with France (38%) and Holland (45%) outscoring the UK (29%). The lack of cloud apps is a direct cause of lack of productivity, the report claimed.
Shehan Mohamed, senior economist at Cebr, admitted that factors like stricter lending conditions, higher supply chain costs, and fiercer competition for labour also affects MSBs. However, cloud computing does play a part, he argued.
"Part of the problem can also be explained by less agile and efficient business processes in MSBs which burden them with additional costs and time-intensive processes," said Mohamed.
Art Landro, CEO of Cordys, said, "We see this in the market every day. MSBs want to adopt enterprise applications, like their larger counterparts, but find it tough to gain the same benefits as their larger competitors."
But cloud apps could change that, he maintained.
Read also :