G-Cloud Initiative And Cloud Archiving Plan Announced By Avnet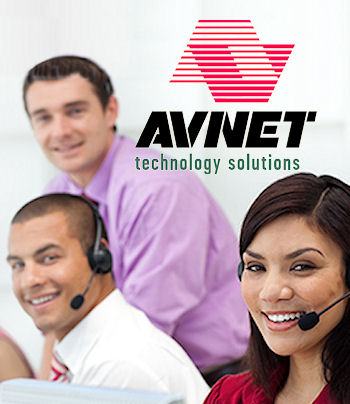 Distie shows how to win government contracts and how to deal with unstructured data archiving
It's a busy time at Avnet Technology Solutions with the launch of two initiatives to help its partners profit from current trends,
The GovPath  methodology is aimed at enabling Avnet's channel to handle the issues related to dealing through the government's G-Cloud Then there is the CloudEnhance Programme which has been launched to help its business partners and managed service providers to maximise the opportunity around the growth in unstructured data.
GovPath is an adaption of the company's SolutionPath methodology and  has been developed to enable its business partners to maximise results when selling through CloudStore, the government's procurement website for its G-Cloud ITC strategy.
Frank Bennett, SolutionsPath lead for Avnet UK explained, "G-Cloud represents a great opportunity for business partners, as appearing on the G-Cloud CloudStore adds credibility with public sector procurement managers and can lead to multiple contracts.  It is fair to say for those companies new to selling into the public sector there is a lot to learn about competing for government contracts.  That is why Avnet has launched GovPath University."
The "University" will be being held at the Houses of Parliament on 7 November, where delegates will be given a view of the topics on the government's business agenda. Experts will be on hand to offer advice on how to achieve sales success in the public sector. Partners attending the University will gain access to Avnet's sales accelerator lead generation campaign as well as a "campaign in the box" package to help them generate end-user opportunities from any of their own marketing programmes they may run during the next 12 months.
Chris Hugo, chief executive officer of government business specialist GovData, said, "Procurement and the existing supply-chain are changing.  There is a move towards public sector as a single customer and a stated aim that 25 percent of spend, should be with small and medium sized enterprises for all public bodies. That represents a figure of around £4.5 billion and a fantastic opportunity for the UK IT channel. Key programmes such as G-Cloud and Public Services Network (PSN) offer a level playing field so organisations have everything to go for."
Avnet's CloudEnhance Programme is aimed at the "largely untapped market for offering archiving as a managed service".
The company said it wanted to show its partners how to move their customers' unstructured data from current distributed, un-virtualised environments to cloud-based frameworks.
Participants in the programme will be provided with a portfolio of simple, cost-effective and secure, service-based archiving solutions to reduce the costs, simplify IT and minimise the risk elements of adoption of the cloud strategy
As part of the programme, Avnet said it would hope to be pivotal in facilitating introductions between service providers and business partners to drive increased cloud opportunities for both parties. Current horizontal offerings include service-based  applications for file tiering, file serving, email archiving, Microsoft SharePoint tiering, and file sync and share.
There are also vertical services on offer for voice archiving and vendor-neutral archiving for regulated industries and contact centres. Avnet also highlighted its File Sync and Share Service as a safe and secure platform for customers seeking to tackle governance and security concerns.
Sukh Rayat, Avnet senior vice president for northern EMEA, explained, "As unstructured data proliferates organisations are re-evaluating their IT strategies. They need to deal with everything from increased performance and capacity requirements, rising power and cooling costs to regulatory pressures.  More often than not, organisations are turning to cloud-based solutions to address their needs and with industry analysts predicting double-digit growth in the public cloud services market channel partners will need to act fast."
The programme gives Avnet partners an opportunity to actually manage their clients' data and, in the process, to transition from  being resellers tobecome managed service providers. Even those that have made the move can expect to profit from this high-growth area, the company claimed.
"CloudEnhance gives business partners and service providers the framework and tools they need to generate new business, maximise profit margins and enable their customers to manage data, simply, securely and ethically," Rayat said.
Read also :