Intermedia Offers Email Archiving To Attract Cloud Buyers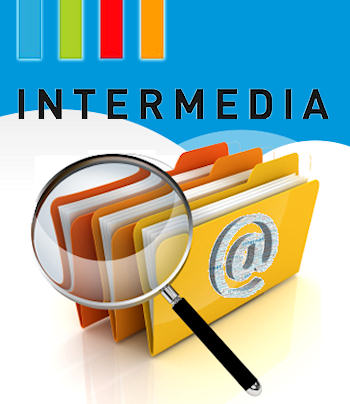 A standalone email archiving service with search is aimed at helping channel garner cloud converts
Sometimes customers need coaxing to try cloud services so Intermedia has decided to offer its Email Archiving as a standalone service through its partner network. This allows partners to show their customer how to achieve compliance for archived emails that are hosted by Microsoft Office 365, as well as for on-premises, or off-premises email systems.
By reselling Email Archiving as an introductory cloud service standalone, Intermedia believes its partners can target a much wider customer base to encourage future sales of the  company's integrated "Office in the Cloud" services.
Customer compliance
The thinking behind the strategy was that many email providers do not offer archiving that complies with the UK Data Protection Act (1998); Financial Conduct Authority and Freedom of Information Act; and US Erpa, FRCP, SOC, SEC and Hipaa regulations, Intermedia said.. This led to strong market interest in accessing the Email Archiving service integrated into Intemedia's Hosted Exchange solution in Q4 2013 as a standalone service.
According to Osterman Research, businesses without email archiving can incur substantial costs if an employee deletes a critical email or if a lawsuit requires emails to be submitted as evidence within a short period of time. Ed Macnair, Intermedia's Emea managing director, claimed that the new service offers a simple, cost-effective way to assure every email and more than 450 types of file attachments can be stored indefinitely in a searchable and readily-retrievable form. He added that the launch has placed archiving of Microsoft Exchange and Office 365, Google Mail, IBM Notes, Novell GroupWise, Ipswitch IMail, Scalix, or Zimbra messages within the financial and technical reach of many small or medium-sized business. 
"We're committed to helping our partners grow their business cloud service revenue. With standalone Email Archiving, our partners gain another way to capitalise on a high-growth market, while helping their customers to reduce business, legal, and compliance costs," macNair said.
The service also offers linear scalability to protects customers from overpaying or under-provisioning, by allowing them to incrementally increase costs on a per-user basis. Additionally, the technology allows for rapid onboarding. The company claimed that, with eight data copies spread across multiple data centres, it stores twice the number of data copies offered by competitive systems.
As with all Intermedia services, partners manage Email Archiving from their Partner Portal: a single point of control that reduces the cost and complexity of managing multiple implementations, to make partners more efficient and more profitable, Intermedia said.
Read also :