Faster Data Transfer Performance Promised From C4L Investment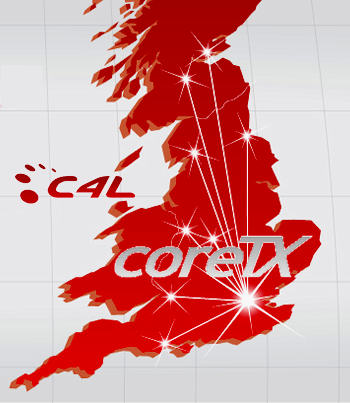 Hosting specialist C4L has beefed up its CoreTX UK network with MPLS carrier-grade speeds
Cloud hosting company C4L has completed a "multi-million pound" project to create a high-performance, carrier-grade network across key centres in the UK.
CoreTX  is a multiprotocol label switching (MPLS) network has been introduced to allow the company to offer a faster, more efficient link across over 55 data centres across Britain.
Speedy service
The C4L network has been constructed using privately owned dark fibre which spans numerous points of presence (PoPs). Matt Hawkins, chairman and founder of C4L, said that this allows the delivery of MPLS/VPLS services at speeds of 1Gb/10Gb and 40Gb to all of the company's On Net locations. He added that clients no longer see 100Mb and 1Gb networks as being suitable and claimed that there is a clear need for the provision of 10Gb as a standard, with a simple upgrade path to 40Gb and 100Gb.
The network has been created as a response to the expressed needs of carriers, data centre operators, ISPs, media companies and other clients for a network that can allow the market delivery of products and services much faster..
CoreTX has been built using Juniper MX routing equipment to allow an any-to-any environment to make it easy for partners to connect within hours or days – rather than weeks or months, the company claimed.
C4L's partner network has three layers – Associate, Professional and Executive – allowing the partners to resell services under their own brand name or to refer business to C4L. Hawkins said this allows the company to help expand its partners' market reach through the provision of tools, support, resources, and training.
Read also :