BT To Run Public Cardiff Wi-Fi And Boosts Its Mobile Infrastructure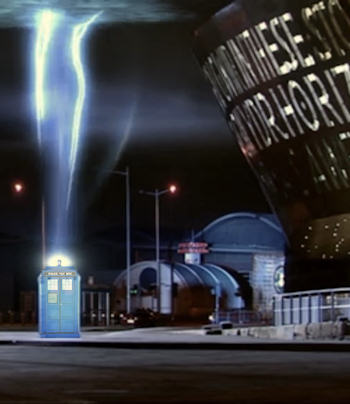 BTis putting the Who into a free Wi-Fi network for Cardiff and using street furniture as 3G and 4G boosters
BT has been chosen by Cardiff Council to construct and operate a public Wi-Fi network in the city centre as part of the government's diluted superconnected cities vision.
The network will initially cover the busiest areas of the city, connecting Queen Street, The Hayes, High Street and St Mary Street, with additional hotspots along Gorsedd Gardens Road, covering the area around City Hall, before extending to Cardiff Bay at the beginning of 2014. Eventually, the Wi-Fi service will be available to 1.4 million residents, hundreds of businesses and 19 million visitors.
Bach haul
"These wireless technologies will add to the ongoing investment in fibre broadband that BT is making across Cardiff and give the city a real competitive edge when it comes to attracting new visitors and businesses," said cabinet member for finance and economic development at Cardiff Council, Russell Goodway. "This will also significantly improve the speed, reach, strength and reliability of 3G and 4G mobile services offered to mobile and smart device users."
Initially, the network will be free for everyone but, even if Cardiff Council does eventually charge for its use, BT Broadband customers will continue to be able to use the service without charge.
BT will operate the service for 10 years, and in exchange for its investment, it has also been awarded exclusive access to the city's street furniture, such as lampposts, to deploy mobile infrastructure that can be leased to operators looking to boost coverage in urban areas.
"We're extremely proud to be helping Cardiff move to the very forefront of digital connectivity," explained Steve Haines, managing director of strategic and business development at BT Wholesale. "BT has a proven track record of delivering large-scale, reliable communication services, and the fact Cardiff City Council trusts us to deliver a great service for the city centre is another fantastic endorsement for our people and their expertise."
The network has been built as part of the superconnected cities project, which initially sought to allocate £150 million in funding to 22 local authorities to improve their digital infrastructure.
This first appeared on TechWeekEurope UK. Read the whole story here.
Read also :