Edinburgh Dumps BT And Casts Wider Net For £1bn ICT Supply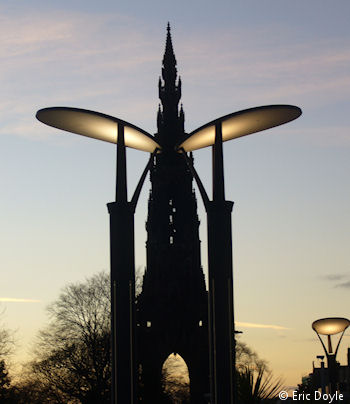 Scottish capital on the lookout for firms to supply its technology needs in 2016
The City of Edinburgh Council is looking for suppliers to take over resourcing and supporting its public sector framework – a deal that could be worth up to £1 billion in total.
A report published by the council, ICT Digital Transformation Programme: Our Future ICT Service, announces that a 15-year deal with BT is set to expire in March, 2016, and reveals the council's intention of re-procuring ICT services through competitive tendering. The local authority is looking for new partners, including SMEs, to supply it with hardware, software and services.
Multiple suppliers
BT was appointed in 2001 as the Edinburgh Council sole contractor for outsourced ICT services, the contract was originally for a period of 10 years but, in 2006, this was extended by another five years to run until 2016.
The council admitted in the report that there were "challenges" with the existing provision and were now "looking for a more effective solution" that would "deliver improved services with infrastructure support to match our service needs".
According to a recently published tender document, the local authority would like new suppliers to provide it with a range of IT services and products including networking, hosting, technical support, desktop and end-user services, applications, systems, network and services security, cloud computing, printers, and telephones.
The council did not divulge how long the contract would last but said the value of the contract would range anywhere from £200 million to £1 billion. Within the report, the council said it was looking to have a quarter of its ICT services supplied by local SMEs. It also wants to reduce costs with improved service levels. It hopes to save £5.5 million against its 2012-13 core spend of £26 million.
It also said that, given current ICT market trends, it would not be practical for the council to use a single supplier as it did not believe this would deliver the best results for the council.
Firms looking to partner with Edinburgh can submit their interests in supporting parts of the framework by visiting the Public Contracts Scotland portal. The council said it intends to a supplier briefing for the tendering process on the 2 December, 2013, in Edinburgh City Centre, and hopes to give an update on the process in February next year.
As a sweetener, the council also revealed plans to share its facilities with other Scottish public sector organisations and said that these would be named as part of the next stage in the procurement process.
Read also :