South Kesteven Drives Efficiency With Mobile Workforce System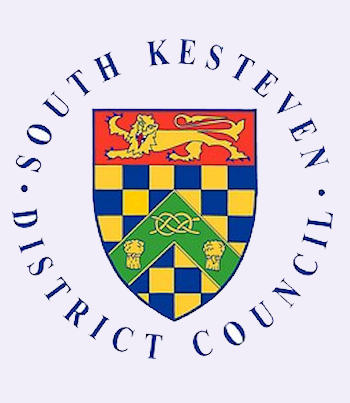 District Council chooses 1st Touch Mobile Android route to improve housing repair times
South Kesetven District Council has implemented a new mobile workforce system that has allowed it to improve efficiencies in its housing repairs operations.
The authority rolled out mobile workforce software running on Android devices from mobile software vendor 1st Touch. The system put in place allows the council to improve the management of a 30-strong maintenance team it uses to make repairs to its housing stock.
Maintaining maintenance
Based in South Lincolnshire, South Kesteven District Council has over 6,250 properties in management, spread across a largely rural area covering 367 square miles. The area includes the towns of Grantham, Bourne, Stamford, and Deepings, plus numerous villages where many of the properties are located. These are mainly a mixture of general needs and supported housing units, comprising one and two-bedroom flats and three-bedroom houses. The council also manages a number of schemes which promote independence for older and vulnerable people.
The project's planners were looking to improve efficiency and ensure quicker repair times, reduce reliance on external contractors, cut travel time for their repairs operatives, as well as improving management information.
Aouth Kesteve brought in 1st Touch with its mobile workforce software to drive up the efficiency of the operation.
"We conducted a review of the different options available on the market," said David Lewis, ICT manager at South Kesteven District Council. "Android has become the market leading mobile platform and the potential value for money advantages it offered us were significant. The devices available were ideal too, as they were small enough to be handy but large enough to be useful. In addition, as 1st Touch had launched an Android version of their software, this fitted well with our use of this exciting new alternative."
Stuart Sheardown, project manager at South Kesteven's Property Services Team said that, in service, the system works very well.
"The calls come into the call centre and the repairs scheduler, who takes the call, will put it through to the planning team for an appointment to be made," he said. "The planners will then fire the job into the 1st Touch application. Thus, when the relevant operative logs-on the following morning they will automatically be sent from home to the first job, having done their van checks and risk assessments."
Since its deployment, South Kesteven has derived a number of significant efficiency benefits from 1st Touch Mobile. Liz Bishop, assistant service manager for property services at South Kesteven District Council, said there have been a number of benefits from using the system.
"On average we achieve two more repairs per operative per day which, with over 30 operatives, is 60 extra jobs per day," she said. "This is phenomenal in terms of adding to our efficiency. In addition, the operatives are certainly travelling less miles between jobs, thereby reducing fuel and servicing costs. We're also less dependent on external contractors."
The council is now looking to use the software across a number of other areas of the business. "The next step is to implement void working and we will then follow that up by introducing automatic van stocking over the coming months," said Bishop. The term "void" is used to describe  currently empty council property which is either available , or being prepared, for letting.
Read also :