Cloud Technology's PaaSLane Gets Upgrade For Better Cloud Migration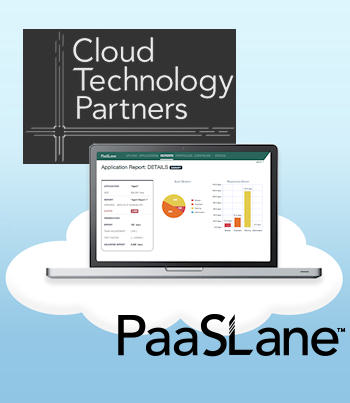 Java and .NET cloud-readiness application promises faster and fuller migrations
PaaSLane 2.0 cloud optimiser for Java and .NET applications, has been released by Cloud Technology Partners. The software has been designed to convert source code to a cloud-ready state to accelerate migrations.
Once an application has been made cloud-ready, PaaSLane can be set to continue checking to see how future changes to the cloud environment are impacting on performance and will suggest further changes.
Migration acceleration
Ben Grubin, director of product management at Cloud Technology, said, "The challenges of migrating existing apps to the cloud have led to many failed migrations, delays, or deployment of apps with significant code-level issues. PaaSLane can tackle the assessment of existing Java and .NET apps with ease, quantifying factors such as coding errors, hard-coded dependencies, security, and scalability problems, along with several other factors that could quickly derail a cloud project."
He added that PaaSLane helps overcome these issues by using its built-in cloud platform knowledgebase to identify and resolve issues quickly. The company is constantly researching changes in cloud technology to keep the database up to date.
Researchers at IDC have estimated that spending on public IT cloud services will be over $107 billion(£64bn) in 2017 when public IT cloud services will drive nearly half of all the expected growth across five technology categories: applications, system infrastructure software, platform as a service (PaaS), servers, and basic services.
"For IDC, a prevailing question we are now hearing from clients is not whether to move applications to the public cloud, but what should be moved first," said Robert Mahowald, programme vice presidentfor SaaS and Cloud Services at IDC. "The answer, of course, is not simple. Migrating from existing on-premise platforms to a cloud-based platform has to be carefully planned to avoid additional complexity and risk, but it often can provide value to make it well worth the effort.
"Solutions like PaaSLane help automate the process and eliminate guesswork. They can also provide IT leaders with an objective measure of cloud 'readiness' across application portfolios, and give the development team a roadmap to start fixing issues immediately,"  he added.
New in version 2.0 is full .NET language support using over 200 rules;, including those for Microsoft Azure, Pivotal CloudFoundry, and Apprenda.
The reporting interface has been redesigned to offer interactive charts and a live drill-down facility to show details of any alerts. Reportscan be converted to PDF and Excel formats to enable sharing of profile data as well as the ability to import issues into trackers and development tools
PaaSLane v2.0 also offers potential users a free trial, a webinar guide for using the software, and sample reports.
Deborah Mounts, software engineering director at product consulting and development services firm Foliage, said, "PaaSLane has proven to be a valuable, time-saving addition to our toolset during consulting engagements. We look forward to realising similar productivity gains in our application development and migration processes."
Read also :