Consortium Formed To Define The Industrial Internet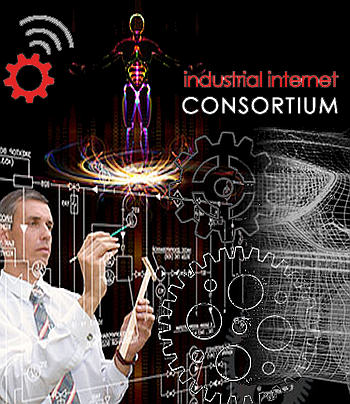 AT&T, Cisco, GE, IBM and Intel have combined to work on standards behind the Internet of Everything
AT&T, Cisco, GE, IBM and Intel have come together to concentrate on Internet of Everything (IoE) issues. The group has established the Industrial Internet Consortium (IIC), an open membership group that aims to support better access to Big Data through improved integration of the physical and digital worlds.
The industrial internet is a sunset of the IoE and the consortium will tackle the formation of interoperability standards across various business sectors.
Industrial harmony
Rather than doing it all by itself, the IIC will encourage innovation to deliver sets of best practices, reference architectures, case studies, and standards requirements to ease deployment of connected technologies. It will achieve this by  acting as an influencer of the global standards development process for internet and industrial systems; facilitating open forums to share and exchange real-world ideas, practices, lessons, and insights; and building confidence around new and innovative approaches to security.
As founding members, the five companies will hold permanent seats on an elected IIC Steering Committee along with four other elected members.
"We are at the precipice of a major technological shift at the intersection of the cyber and physical worlds, one with broad implications that will lead to substantial benefits, not just for any one organisation, but for humanity," said Janos Sztipanovits, director at Vanderbilt University. "Academia and industry understand the need to identify and establish new foundations, common frameworks and standards for the Industrial Internet, and are looking to the IIC to ensure that these efforts come together into a cohesive whole."
The US government has said it will invest over $100 million (£60m) per year in research and development related to cyberphysical systems, and has been partnering with the private sector on a series of testbeds in areas such as healthcare, transportation, smart cities, and increasing the security of the electric grid.
With many of the utility companies expected to place their systems online, security will play a large part in the development of the industrial internet.
Penny Pritzker, US Secretary of Commerce, said, "By linking physical objects to the full power of cyberspace, the industrial internet promises to dramatically reshape how people interact with technology."
The IIC is open to any business, organisation or entity with an interest in accelerating the Industrial Internet. It will be managed by the Object Management Group (OMG), a non-profit trade association based in Boston, Massachusetts.
Read also :