CommVault Expands Its Simpana Cloud Management To New Platforms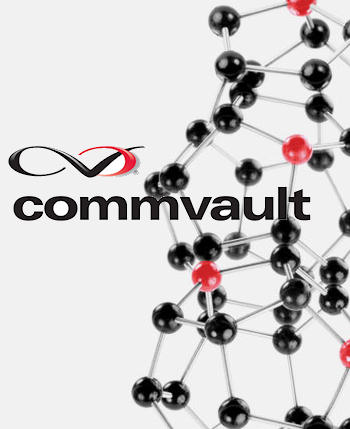 CommVault adds Simpana support for automated cloud data management on Azure and AWS
CommVault has added capabilities for Amazon Web Services (AWS) and Microsoft Azure to its Simpana cloud management packages to allow reporting and end-user, self-service provisioning, recovery, software snapshots and virtual machine resource management.
The Simpana Solution Sets have been targeted on speeding up cloud adoption and data centre modernisation by supporting mobile productivity and improving self-service access. CommVault said that the new toolkits will help customers lower cost and reduce risk with enhanced data and information management as enterprises deploy private and hybrid clouds.
Licensing options
The new kits for Amazon Web Services and Microsoft Azure can be individually deployed or combined as part of a comprehensive data protection and information management strategy. The Simpana Solution Sets add to the coverage of cloud provision and virtualisation offered by Microsoft Hyper-V, VMware and Citrix XenServer.
Features include virtual machine (VM) backup, recovery and cloud management; IntelliSnap Recovery for application-aware hardware snapshot, replication and recovery; endpoint data protection; and email archiving.
The VM backup package enables application owners and tenants to manage their own VM provisioning, management, backup, recovery, retirement and archiving operations through a single interface across all supported platforms. There is a new set of licensing options which add "per socket" or "per 10-VM pack" which cover metrics reporting, global deduplication, and deduplication-aware replication, instant VM recovery, and a year of maintenance.
IntelliSnap provides application-aware hardware snapshot, replication and recovery to make data assets fully available as size and complexity grow. Customers can manage hardware-based snapshots for large physical and virtualised application infrastructures automatically and the system integrates with arrays from  NetApp, HDS and Oracle. Pricing is based on usable capacity or array-attached bundles.
Endpoint data protection helps protect and enable the mobile workforce by backing-up devices and it provides features for secure file and folder sharing, data loss prevention and device upload support. This is charged for on a per user licensing scheme.
Simpana for Email Archive aims to reduce compliance risk by integrating self-service access, simplified eDiscovery and legal hold, and cost-effective long-term retention. Built-in analytics support storage planning and decision-making for email archiving policies on Microsoft Office 365, Outlook, and Exchange and IBM Lotus Notes. Email Archive is licensed per mailbox and offers flexible archive, search and compliance options.
Dave Simpson, senior analyst for storage at The451 Group, commented "Today's data management complexities, particularly the adoption of cloud technologies, are prompting more enterprises to look for ways to quickly and easily modernise their environments. CommVault's new, modular approach allows customers to address specific pain points, with the flexibility to upgrade to the full Simpana software suite.
"Specifically, the new snapshot recovery offering will be of interest to organisations looking to get the most value from their existing storage arrays and meet increasingly stringent SLAs, as the adoption of snapshot and replication technology accelerates to replace traditional data protection methodologies," he said.
Read also :