Quantum hires Morel to lead scale-out storage push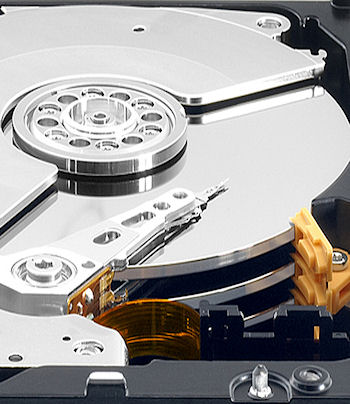 Large media and entertainment companies, among others, will be targeted by Patrick Morel as Quantum pushes on in the Emea region
Data storage and archiving firm Quantum has appointed Patrick Morel as its senior Emea channel manager for "scale-out storage". 
The new role will see Morel manage and expand Quantum's distributor and reseller network in the Emea region, with a primary focus on the media and entertainment sector, where he will pitch Quantum's StorNext 5 scale-out storage solution.
With more than 30 years working in the broadcast industry, Quantum said Morel brings a wealth of experience in sales and channel management and will play a pivotal role in helping Quantum enhance its existing channel offering.
Morel said of his appointment: "Quantum is passionate about building on its existing network of partners in the channel for the media and entertainment sector. I'm excited to be part of this effort and helping to support channel partners. I'm looking forward to the challenge."
Before joining Quantum he worked at Snell and Chryon Pro-Bel. During these stints he played a key part in the Pro-Bel and Snell & Wilcox merger in 2009. He has also worked at Inelco France. Morel will report directly to Gabriel Chaher, vice president for Emea sales and marketing at Quantum, and will be located in the Paris office.
Quantum's StorNext 5 platform provides advanced content workflow management, including performance and scalability benefits for file sharing and collaboration. It also offers fully automated storage tiering that enables customers to match the most cost-effective storage medium with their data access requirements.
In addition to tape, StorNext can archive content to Quantum's Lattus extended online storage, a petabyte-scale, object storage-based system that provides quick and easy access to content for reuse and re-monetisation.
Read also :