Juniper explains reward enhancements after dealer feedback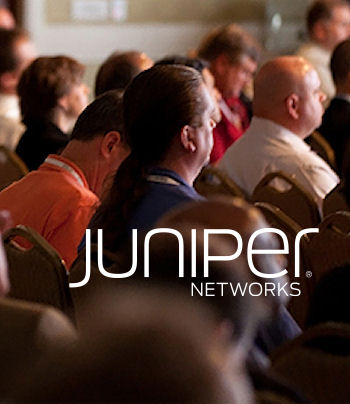 Juniper Networks said it canvassed resellers over the last year and found they wanted long-running programmes that were flexible
Juniper Networks has announced several enhancements to its Partner Advantage programme.
Juniper Networks' Matt Hurley, worldwide VP of field marketing, said in a blog for resellers: "In the past year, we took time to listen to you and asked what you liked and didn't like about our partner programmes. And you were vocal and candid.
"You said that you like Juniper and our innovative spirit. That our partner programmes are good, competitive, and give you the opportunity to be profitable. But you also said that we can be a bit unpredictable."
Hurley said resellers wanted programmes with longer shelf lives, greater consistency and predictability, and more flexibility.
Hurley said: "We're going to give you more time to earn money – spanning multiple quarters versus just one – and we're going to help you tap into a greater profit pool based on products, services and software."
Distribution partners can now participate in the Distributor Performance Incentive programme, a quarterly rebate to reward them for growing Juniper business in commercial markets. Elite and Select partners can participate in the Base Product Incentive Rebate and a new Commercial Accelerator Rebate.
Additionally, Juniper has added a half-year catch-up to the Quarterly Incentive Programme Consistency Bonus for quarterly achievement. Elite Partners with Support Services Specialisation may be eligible for the quarterly rebate when achieving performance metrics.
The updates also include changes to the Marketing for Business Growth part of the Juniper Partner Advantage programme. The supplier is adding five new, one-and-a-half day courses to its Marketing Academy, and several new marketing training modules to the marketing education curriculum.
Partners will also now get access to everything they need to know about Juniper via the Partner Centre directly on the company's main portal. The Partner Centre provides company news, product information, events, partner programmes and training.
Read also :