Pure Storage brings in veterans as it enhances channel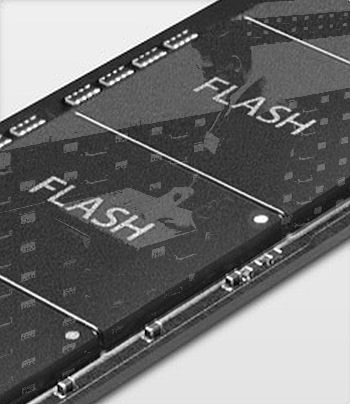 Pure Storage has announced the launch of the Pure Customer and Partner Success Organisation and changed its distribution model
Flash storage systems provider Pure Storage has announced improved support for the channel and hired two senior industry veterans to help bolster its sales growth.
A 20-year channel veteran, Michael Sotnick (pictured), has joined Pure Storage as vice president of global channels and alliances. And Alex Hesterberg, formerly of Riverbed and Symantec, has joined as vice president for customer and partner success and technology services.
In the new global role for Pure, Sotnick will focus on extending Pure's growth in the market with existing and new partners across the GSI, ISV, OEM, VAR and distribution ecosystem, while ensuring cross-functional business alignment within the company. His team will also establish global best practices and focus on strategic alliances that enable partners' success, said Pure.
Prior to Pure Storage, Sotnick was an EVP and channel chief at Moovweb and Quest Software, respectively, until the latter's acquisition by Dell. Sotnick also held various leadership roles at SAP and VERITAS, where he led the integration and growth of the global partner network, including systems integrators, ISVs, OEM, VARs and distributors before it was acquired by Symantec.
"Since inception, Pure Storage has been laser-focused on building a high-performing and differentiated channel programme. Pure is both a pioneer and market leader in this space," said Sotnick.
Pure Storage has also announced the launch of the Pure Customer and Partner Success Organisation, which, under Hesterberg's leadership, will develop and scale the advisory, enablement and education functions of Pure, to help partners accelerate the adoption and integration of Pure into larger and more complex environments worldwide.
The functions covered will make services offerings, tools and methodologies available to partners, enabling them to serve as greater strategic advisers to customers migrating to a 100 percent solid-state data centre. The Pure Customer and Partner Success Organisation will house a network of technologists and trained experts who will define and share architectural recommendations, advanced implementation guidance, templates and third party integration methodologies.
Pure is also now implementing a dual distribution model in all international markets, composed of two distributors per country, one local based and one pan-regional distributor. Adding a regional distribution tier in international markets will broaden access to new markets for Pure and partners through the channel, said Pure.
Read also :