Telecity Group bought by US firm Equinix for £2.35bn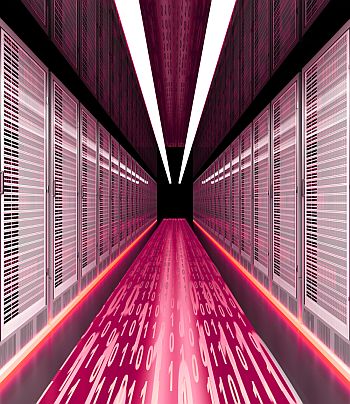 The cash-and-shares deal is set to create the largest data centre player in Europe. Telecity originally agreed to merge with Dutch competitor Interxion
US data centre group Equinix is buying the UK's Telecity Group for £2.35 billion after seeing off the previous Dutch suitor for the hosting and cloud services company.
The cash-and-shares deal is set to create the largest data centre player in Europe. Telecity originally agreed to merge with Dutch competitor Interxion, but Equinix stepped into the fray in March after promising better value for shareholders.
Telecity shareholders will own about 10 percent of the new combined entity. "Having carefully considered all our options, the board believes this is a compelling offer and an excellent outcome for shareholders, employees and customers," said John Hughes, chairman of Telecity. Hughes now joins the Equinix board.
At the moment, Equinix makes a significant proportion of its revenues from providing data storage for financial services companies. It already has data centre capacity in Slough, but with Telecity under its wing it has bought space in the financial centres of London's Docklands and Amsterdam.
Stephen Smith, CEO of Equinix, said the acquisition would "considerably strengthen Equinix's offering to customers in Europe and beyond".
Nick Jones, partner and head of technology and telecoms at Cavendish Corporate Finance, said: "Telecity gives Equinix real presence in the heart of UK financial services, where data centre demand is highest and satisfies Equinix's need for growth in Europe. Telecity's growth had slowed to high single digit percentages.
"You would expect Equinix to be thinking hard now about further European consolidation with the jilted Interxion perhaps becoming a target in the near future."
Read also :