NetApp Partner Executive Forum: Where's George?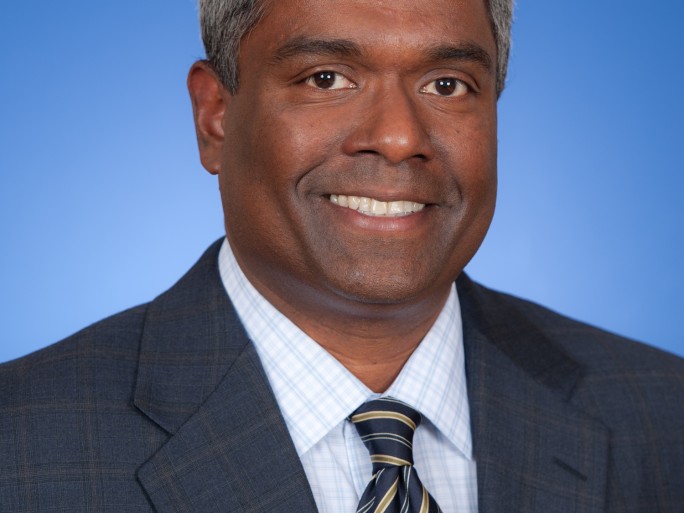 George Kurian was appointed interim CEO last week after the company's board took the reins off incumbent Tom Georgens, following poor financial results
NetApp is making big noises about how it wants to go forward with its channel partners at this week's NetApp Partner Executive Forum in Warsaw, but there is no sign of its new CEO to push the message home.
George Kurian was appointed interim CEO last week after the company's board took the reins off incumbent Tom Georgens, following financial results that never lived up to expectations. The company said that while it intended to conduct a CEO search, it "had the utmost confidence in George's ability to lead the company". It added that former product head Kurian had "deep relationships with customers and partners globally" and was "committed to strengthening those relationships going forward".
However, Kurian has not used Warsaw to help reassure NetApp's main partners that the company is listening to the channel at the top, as it delicately steers new strategies towards all flash arrays and hybrid cloud data management systems.
At the opening keynotes on Tuesday morning senior NetApp channel heads sought to convince delegates that it was fully committed to helping them convert customers to fully fledged cloud data users, and that the company was willing to rip out its disks for flash alternatives in response to customer demand. But Kurian never even managed a quick video link to say "hi".
Such an absence will undoubtedly lead to some partners thinking that Kurian isn't going to be the man to take the company forward, presuming he actually wants the job.
At a media round table after the keynotes today, ChannelBiz asked NetApp executives whether it would have been a good idea to have Kurian here, or to have at least sent a message to the partner companies it relies on to sell its products.
Rob Salmon, NetApp president and head of GTM operations, said: "He's only been in the job a week, but the feedback is appreciated." Thomas Stanley (pictured), senior vice president for global partner sales and alliances, chipped in: "I can tell you there was a discussion about a video message, but it obviously never happened."
At the conference it was announced that IT solutions firm Logicalis had achieved NetApp International STAR Partner Status across its European operations, the highest possible NetApp accreditation for the design, implementation and support of NetApp enterprise solutions.
Footnote: The next day after the media round table, and in the last session of the conference, George Kurian appeared in a surprise short video link to the partners.
Read also :