Acronis cloud backup offered to ProfitBricks' MSPs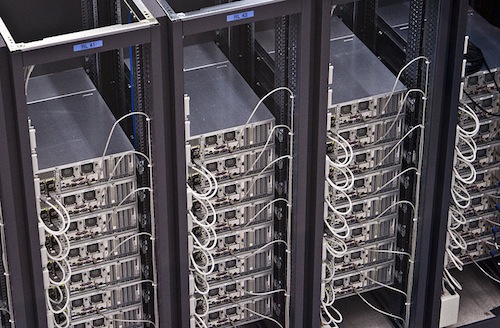 The IaaS provider says it now has a 'best in class' backup offering
Acronis has announced a partnership with ProfitBricks to deliver Acronis Backup Cloud as its backup solution option for the ProfitBrick's cloud computing platform.
Infrastructure-as-a-Service (IaaS) firm ProfitBricks says that with Acronis Backup Cloud, its managed service provider (MSP) partners and end user customers will have access to "best-in-class" backup through its cloud computing platform.
With a focus on helping companies easily migrate on-premises IT infrastructure to the cloud, ProfitBricks has developed a cloud computing model that lets MSPs and end users select the desired amount of processing power and storage they need, with the freedom to design and configure any virtual data centre based on their requirements.
The Acronis cloud solution enables protection of any data from any location and provides MSPs and end users with complete control of where data is stored, including multiple staging locations for backup, seeding of cloud storage, and the migration of systems using strong data encryption to maintain data privacy.
ProfitBricks customers will be able to provision Acronis backup services by self-serving directly through the ProfitBricks user interface and control panel. When provisioning a server, MSPs and end customers will simply need to select a configuration with the backup option they want enabled, reducing the need for on-site IT backup infrastructure, internal IT support, systems integrators and consultants.
"Backup is the number one request we get for add-on services from our cloud computing partners and end user customers," said Achim Weiss, co-founder and CEO at ProfitBricks. "We chose Acronis as our backup solution partner for their unmatched support for the most common workloads hosted by IaaS providers and their MSP and end-user customers today."
"ProfitBricks is defining the future of IaaS and is one of the most promising challengers to the Azure, AWS and Google clouds with its advanced architecture and high performance," said Serguei Beloussov, CEO at Acronis.
Acronis Backup Cloud will be available to all ProfitBricks service provider partners and end users in the fourth quarter.
Read also :