Kaspersky Lab extends Ferrari Formula One Sponsorship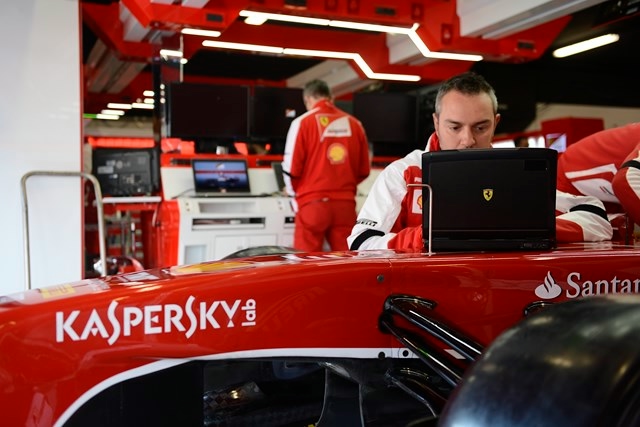 The Kaspersky Lab logo features on the car nose cones and sides, and on the drivers' overalls, helmets and team uniforms
Kaspersky Lab has extended it sponsorship contract with the Scuderia Ferrari Formula One racing team. The new five-year contract will be valid from 2017 until 2021.
Eugene Kaspersky, CEO of the security software company, said: "This is a big day for us. Though we work in different industries we share common values and are both committed to being the best at what we do. I'm looking forward to more excitement and new triumphs!"
The partnership between the two companies, which began in 2010, has continued to expand year on year. Along with sponsoring the Scuderia Ferrari Formula One team, Kaspersky Lab has developed Kaspersky Motorsport with the help of Ferrari.
Kaspersky Motorsport encompasses all of Kaspersky Lab's activities in the field: from entering motorsport championships and supporting talented young drivers to implementing its vision of car security.
Since 2013, the partnership has deepened, with Ferrari choosing Kaspersky Lab to provide it with a complete range of IT security measures. From its iconic Maranello factory complex all the way to the grid, Ferrari's IT systems are protected by bespoke Kaspersky Lab security solutions.
Since the 2012 Formula One season, the Kaspersky Lab logo has featured on the car nose cones and sides, and on the drivers' overalls, helmets and team uniforms.
Read also :