Microsoft slashes Azure prices and takes swipe at AWS
Azure drops Dv2 VM costs by up to 17 percent
Microsoft has slashed the prices of some of its Azure hybrid cloud products, keeping up the competition with cloud rivals Amazon Web Services and Google Cloud.
In a week that saw first Amazon Web Services make its 51st cloud price cut, and then Google hit back with an announcement explaining just how it thinks its own instance types work out cheaper, Microsoft's turn to wow customers was sure to follow soon.
Nicole Herskowitz, Microsoft Cloud Platform's product marketing director, said on a blog post written Thursday: "As part of our promise to deliver the best customer value on Azure, we have had a longstanding commitment to make our prices comparable on commodity services like compute, storage, and bandwidth relative to Amazon Web Services.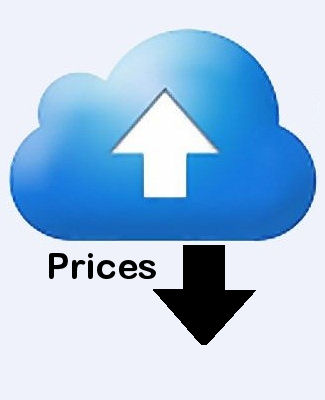 "In keeping to this commitment, we are announcing price reductions up to 17 percent on the latest version of the popular Azure D-series virtual machines, Dv2 Virtual Machines."
Not content with just simply announcing the price cuts, Herskowitz went on to claim that Azure's Dv2 instances are better than AWS EC2 instances because Microsoft's have load balancing and auto-scaling built-in at no extra charge.
"This means you get even more value from Azure," said Herskowitz.
Whilst Azure is known for focusing on hybrid SaaS products, with AWS remaining top dog in the infrastructure department, Microsoft also used the blog post to highlight its attempts to keep pace with AWS here too.
"Azure customers are also using the rich set of services spanning IaaS and PaaS," said Herskowitz. "Today, more than half of Azure IaaS customers are already benefiting by adopting higher level PaaS services – where Azure has always offered the industry leading capabilities."
Read also :