Cobweb entices Microsoft reseller executive as new managing director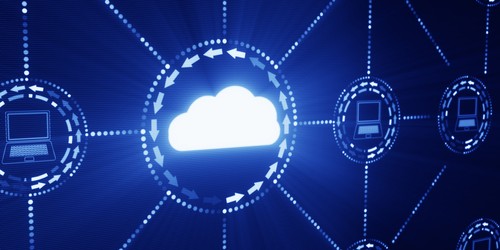 The cloud service provider wants to be a leading aggregator for resellers
Cobweb Solutions has appointed Microsoft executive Michael Frisby as its new managing director. Cobweb recently became an indirect 2-Tier partner in the Microsoft Cloud Solution Provider Program.
Frisby will be responsible for leading Cobweb's transition to a value-add cloud aggregator, reporting to executive chairman Paul Hannam. In his previous role at Microsoft, Frisby was responsible for driving the transformation of the SMB Managed Reseller business across Western Europe to a cloud-first model.
Previous to this SMB role Frisby successfully built and led the Online Services Syndication programme, working with all of the major telcos across Western Europe.
Hannam said: "Michael's experience will accelerate and cement Cobweb's global leadership position as a cloud aggregator as we move into new territories. It is a measure of the confidence he has in Cobweb's proposition that he has chosen to make this move."
Frisby said: "Cloud services and Microsoft's CSP programme are driving a significant disruption across the IT channel. Cobweb's nearly 20 years of experience as a cloud services provider means we have a massive opportunity within this changing landscape to create a new value-add cloud aggregator, which builds on the deep technical and service delivery capabilities within Cobweb."
He said: "This experience and depth of capability will enable us to help thousands of traditional IT resellers and ISVs make the successful transition to reselling cloud services. Cobweb is a significant Microsoft partner with nine accreditations."
Cobweb's recently launched cloud reseller in-a-box offering packages industry leading services from a range of ISVs and SaaS providers, including Microsoft, in "easily consumable and resalable bundles for resellers".
Partners can execute, operate, manage, build at scale and integrate new services into their portfolio, whether or not they are already Microsoft partners.
Cobweb deploys the Microsoft portfolio including Microsoft Azure and the Enterprise Mobility Suite together with its own cloud services.
@AntonySavvas
Read also :