Microsoft stiffs enterprises with massive price increases

Price increases in cloud services approaching a fifth 'because of the pound's fall against the euro' – but they're delivered from UK data centres.
Microsoft is raising its enterprise cloud prices by 22 percent and its on-premise software prices by 13 percent because of the pound's plunge against the euro, it says.
"Effective from the 1 January 2017, we will be increasing British pound pricing to harmonise prices for enterprise software and cloud services within the EU/EFTA region," said Microsoft.
"We periodically assess the impact of local pricing of our products and services to ensure there is reasonable alignment across the region and this change is an outcome of this assessment.
"British pound prices for on-premises enterprise software will increase by 13 percent to realign close to euro levels. Most enterprise cloud prices in British pounds will increase by 22 percent to realign close to euro levels."
Those paying those increases will of course be wondering what happens if the pound inevitably recovers against the euro, considering many financial commentators believe sterling is currently undervalued in the markets – and the Brexit negotiations only start from next March and are expected to take around two years.
Other major IT suppliers, including HPE, Dell and Lenovo, have already hiked prices in response to the currency fluctuations, but those increases were only in the region of 10 percent. Also, as Microsoft's cloud services are now served by UK data centre facilities in London, Durham and Cardiff, some customers will be uncertain as to why the pound's fall against the euro has had such a dramatic effect on UK pricing.
Microsoft claimed: "Even after this adjustment, customers across the region buying in British pounds will still find our cloud offerings highly competitive."
It added: "For indirect sales where Microsoft products are sold through resellers, final prices and currency of sale will continue to be determined by them."
For business customers, the changes will not affect existing orders under annuity volume licensing agreements for products that are subject to price protection. Business customers with cloud subscriptions, such as Office 365, receive price protection during their subscription term, which is normally twelve months from the start of the paid subscription.
The price increases just announced therefore may well result in a rush to sign up to Microsoft products before the increases come into effect.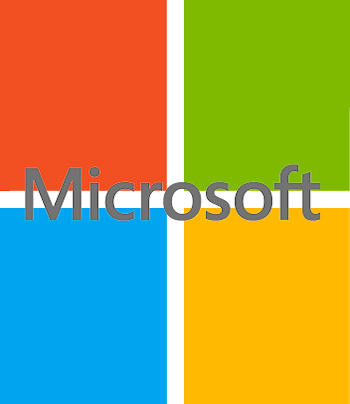 Microsoft confirmed: "Prices for new product additions under existing volume licensing agreements and purchases under new contracts will be as defined by the price list at the time of order."
The price increases do not apply to consumer software or consumer cloud services.
News of the price increases came a day after Microsoft posted a $600 million reduction in quarterly operating profits but at the same said how well it was doing in the cloud services market, with big increases in demand reported – although Microsoft doesn't report the value of those cloud sales.
The results were praised by financial analysts and as a result the company's share price reached a record level, despite the fall in operating profits, a dip in gaming revenue, a fall in PC OEM and personal computing revenues, and mobile phone sales going through the floor.
@AntonySavvas
Read also :