Castle Street acquires hosting and cloud provider C4L for £20.2m
The company announced that it was buying IT solutions firm Selection Services for £30m last month
Castle Street Investments has acquired loss making network services and data hosting firm C4L Group for £20.2 million in cash and shares.
Edinburgh's Castle Street said the deal would be funded with £14.2 million in cash, plus issued shares. Castle Street will also absorb £2.8 million of C4L debt.
Earlier this year, Castle Street Investments announced plans to raise £30 million from investors to acquire IT outsourcing firm Selection Services in a reverse takeover.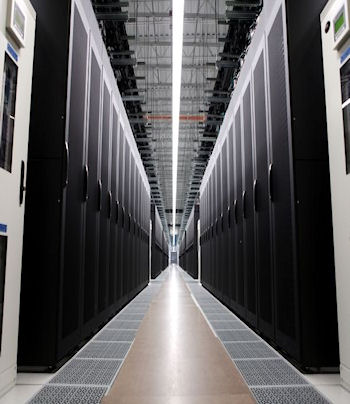 C4L Group, based in Bournemouth, Dorset and London Docklands, posted annual sales of £13 million and a modest pre-tax profit of £43,000 for its last registered accounts ending October 2014. The company employs 45 staff and is the parent company of Connexions4London, the data centre space and cloud provider.
Castle Street says that C4L managed sales of £13.9 million for the year ending October 2015 and that it made a £400,000 loss.
Castle Street said however that the company has had a much better three months since. It said: "The acquisition will be immediately earnings enhancing and, in line with the company's strategy, will facilitate a broader integrated service offering to a larger client base while focusing on delivering higher margin services."
C4L founder and chairman Matthew Hawkins and chief executive Simon Mewett will join the board of Castle Street Investments as chief technology officer and chief operating officer, respectively.
Andy Ross, chief executive of Castle Street, said: "C4L combined with our recent acquisition of Selection Services demonstrates the progress we are making towards becoming an integrated IT services and cloud provider."
Shares in Castle Street Investments were up almost 5 percent in early trading this morning.
@AntonySavvas
Read also :